Name: Kyleigh Nicole Redmon
From: Flora, Indiana
Grade: 11th
School: Carroll Jr/Sr High School
Votes: 0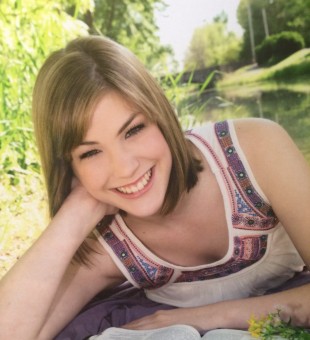 I always pictured big cities like Chicago having many hurting children,
but I never would have guessed that my small town has a lot of
hurting children too. Over the summer, I was a counselor at Royal
Family Kids Camp. This is a week-long camp for children in the foster
care system. It was a week full of laughter, tears, adventure, and
lots of hugs. It was amazing to see kids opening up to us and letting
us into their little worlds. Camp completely changed my career path.
Going into camp I had it set in my mind to become a defense attorney.
Coming out of camp I had it set in my heart to become a social
worker. I want to become the voice for children who have none. I want
to equip them with the tools to overcome their difficult pasts that
they did not choose for themselves. That summer week I discovered
that I could turn my overwhelming emotions into positive actions. I
have two choices: I can feel bad for these kids or I can channel
those emotions to make a difference.
Our main goal at camp was to give these children a week where they felt
loved and had a lot of fun. We threw a birthday party where the kids
dressed up in fancy clothes, opened presents, and ate cake and ice
cream. I was in disbelief that some of these children have never had
a birthday party. That broke my heart. One day we had a carnival
outside with bounce houses, cotton candy machines, and even a dunk
tank. The water was freezing, but seeing them laugh and smile when I
got dunked made it worth it. There were high and low moments at camp.
At times, it was hard to keep my emotions together. For instance,
when the girls were unpacking and one was sent without any underwear
and shoes where her toes poked through or when they wrote me letters
telling me how much they loved camp and did not want to go back home.

Without this service opportunity, I would have never gotten the privilege to
meet these amazing children or find my true passion. Every child
deserves to be with a family who loves and treasures them. The girls
that were in my room left an impact on my life. They are kind despite
their circumstances, they comforted each other when one was sad, and
they are so brave. I truly admire each one of them. I cannot wait to
return to camp this summer.