Name: Juan C Morales
From: MIAMI, Florida
Grade: onemrls@gmail.com
School: onemrls@gmail.com
Votes: 0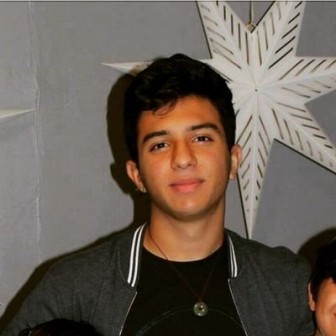 Sophie's
Choice
BEEP,
BEEP, BEEP. At the crack of dawn on a Saturday morning, an
unrelenting alarm clock sounded off just as my father walked in as
back up. The call for action was to clean up a portion of South Miami
Beach. I went reluctantly knowing that putting up a fight would do
nothing but exhaust me. The entire car ride I offered my father a
hostile attitude, as the only sign of intelligent life was the car
engine's hum.
I
expected to show up and see three people with long hair and tie dye
t-shirts ready to clean up the beach; however, I got there to find
hundreds of people from different walks of life ready to better their
community. This sight floored me. I focused in on a bubbly 7-year-old
with bouncing pigtails who crouched down to pick up an aluminum can
next to a silver haired man happy to be of service. He caught my gaze
and approached us, welcoming our efforts and instantly making us feel
loved: "Thanks for coming. Great to see
young people working for the community and not just strolling down
Ocean." Just then Sophie, the 7-year-old
ran to us, hauling a bag of garbage twice her size. Excitedly she
proclaimed, "He's on my team!"
pointing to me. Right then I learned this moment
was bigger than myself. I couldn't
imagine hundreds of people waking up at 5 in the morning to do
anything let alone clean up a beach. To my surprise these people
couldn't have been happier about their
situation. There were no quarrels over politics or lifestyles.
Everyone's only goal was cleaning up the
beach for the time we were there.
I
went from wanting to jump out of the car on the way there to
regretting not coming earlier. For once I wasn't
doing something because it'd be
advantageous to me. The work we put in that morning allowed families
to enjoy the beach that I've loved since
I was Sophie's age. Lessons learned that
morning were plentiful. After a fruitful clean up, I sat by the shore
to steal a few silent moments alone when Sophie splashed my feet: "I
can't believe we did it. You know my mom
says I can't go to art class after school
anymore. But now I have the bestest art studio ever. I am going to
come to the beach and draw and build castles and do cool stuff every
day!" The best lesson didn't
come from the wise that day; it came from Sophie and her radiant
smile. She filled me with gratitude for my dad, for our life, but
also I felt capable of effecting change on a very personal level.
Sophie now has her art studio.