Name: Victoria Castellanos
From: San Antonio, TX
Grade: College Senior-second degree ABSN
School: University of Texas Health Science Center San Antonio
Votes: 0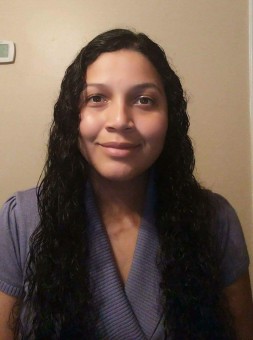 Victoria
Castellanos 5/11/17
Speaking
Up for Those Who Cannot
Making
time for someone or something is one of the best ways to show
compassion, gratitude and interest. Over the past 13 years I have
given my time and energy to a variety of causes as a volunteer. The
majority of my volunteer work focuses on animals and parks/trails. I
have chosen these areas because they give me so much. I find myself
at peace when I am running, hiking or camping and I want to give back
to nature and the organizations that protect parks/trails.
Furthermore, I have always had a soft spot for animals, they just
light something up inside of me. Most importantly, I recognize these
areas have no voice or way to protect themselves, so we need to
step-up and do it. My hours of volunteer work have varied over the
past years between 5 and 20 hours a week. For the past 2-3 years, I
have volunteered approximately 3-5 hours a week. Currently, my
responsibilities as a volunteer include city trail maintenance, trail
safety education and volunteering at park events. I also help gather
support for different events or law changes (e.g. bills being voted
on).

The
biggest challenge as a volunteer is that you see things that weigh on
you. You have experiences that you want to look away from, but
it is important to note that the things we find difficult to look at
are what need our attention, time and love the most. I have
seen horrible cases of animal abuse and as a volunteer Emergency
Medical Technician I have seen home situations that break your heart.
The
part of volunteering that has given me the most satisfaction is
watching improvement happen before my eyes: a dog regain its health,
a student passes or a park cleaned/updated. Furthermore, while
volunteering I have learned there are different ways to volunteer and
they are all important. You can roll-up your sleeves and clean parks,
work for Habitat for Humanity, clean hospitals etc., or you can make
calls to politicians/constituents. All that matters is that you are
contributing to larger cause.
My
interests align with my volunteer work, as explained above, but it
does not with my career. I work as an Emergency Department
Technician, but as a volunteer I choose to focus on my other loves,
trails and animals.
I
hope through my volunteer work I can say I am "forward looking"
by making changes now that will impact trails/animal treatment in the
long run. Also, that my tutoring volunteer work will impact a student
to work hard and possibly be a tutor themselves. I seek to foster a
change of inaction and ignorance. I hope to inspire people to act and
that the progress we make now will snowball into more progress.
Lastly, if I come back in ten to thirty years I can only hope that my
volunteer work will have "made a difference," but if I have
helped only one child or one animal it would have all been worth it.