Name: Morgan Sanders
From: palm beach gardens, Florida
Grade: 10th
School: William T Dwyer High School
Votes: 0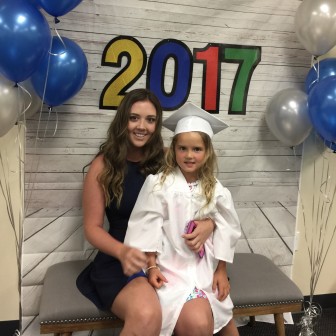 Youth
Forward Scholarship 2017 Essay

The
area in which I am ultimately passionate about volunteering would be
working with young children. I dedicate my free time to a variety of
local preschools for the reason that I want to encourage and teach
children to not only have the desire to learn from a young age but to
enjoy themselves while doing it. Over the past 3 years I have
accumulated almost 500 community service hours working in preschools,
elementary schools, summer camps, and more. My responsibilities as a
volunteer include: creating a positive learning environment for the
children by presenting lesson plans, creating bulletin boards,
reading stories, and encouraging appropriate behavior. One of my
biggest challenges working with preschool aged children would be when
presenting a new lesson, children with short attention spans may
become distracted; this can sometimes create a disturbance in the
classroom altering the learning environment. As the person teaching
the lesson, I can redirect the child by grabbing their attention. The
thing that always manages to fill me with delight would be walking
into the preschool and seeing the children's faces always ready to
learn and knowing that I can help to accomplish that. I have taken so
much from volunteering with such amazing children, but one thing I
can thank them every day for is giving me the opportunity to learn
what I want to do with my future; which is to work with children. I
see the activities I do as forward looking because the first 5 years
of a child's life are crucial to their development in their
personalities, it is my responsibility to demonstrate kindness,
respect, and many more qualities that are important in building
character. By modeling this kind of behavior I hope to make an
imprint in these children's lives that they will carry with them
and pass on to others. Looking back 20 to 30 years from now I know my
time working with young children will be well spent, and that the
qualities I helped form will have made a difference in many lives.
Like they say little bit of kindness goes a long way.