Name: Audrey B Wolf
From: Andover, Kansas
Grade: 11
School: Andover High School
Votes: 0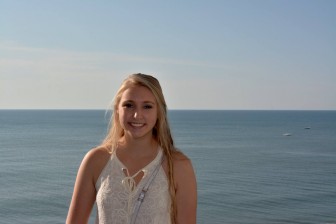 The
Strength of the Disabled
The
Muscular Dystrophy Association is a wonderful organization that is
striving to find a cure for MD through fundraising, events to raise
awareness about the disease, and MDA camp each summer. Both my older
brothers and myself became involved with MDA our sophomore years of
high school as summer camp counselors. As a counselor each summer I
am able to spend a week of my time assisting and simply being a
friend to kids affected by muscular dystrophy. We have the
opportunity, environment, and tools needed in order to ensure a week
full of fun. Ranging from zip lining to horseback riding to archery
even to arts and crafts we are able to figure out a way to allow the
campers to do whatever they put their minds to, while in their
regular day to day lives they are usually extremely restricted on
what they can and cannot do. However while I am simply able to be a
friend to these campers, they inspire me by through their undeniable
strength and confidence without trying. Most of the campers are in
wheelchairs, however at camp the wheelchairs and braces are not seen,
and because of this I am able to see them transform into confident
and unique individuals, proud of their disabilities. This
transformation never ceases to amaze me, and it brings to light that
a positive attitude will help overcome any obstacles whether it be
physical or mental. Through Muscular Dystrophy Association I have not
only formed many lifelong friendships, but have also matured
immensely in the appreciation for the opportunities that have been
provided to me. I am also grateful to MDA because through them I have
discovered a passion for helping others. This upcoming fall I will be
attending the University of South Carolina to major in business
through the Darla Moore School of Business. By majoring in business I
hope to return to MDA and focus my career in helping families
affected by this horrible disease. Through volunteering I have had
the honor of being apart of this wonderful organization for the past
two summers, I have met great people, inspiring campers, witnessed
amazing transformations, and have found my calling.