Name: Lee Troup
From: Florence, AL
Grade: Junior
School: Leetroup8@gmail.com
Votes: 0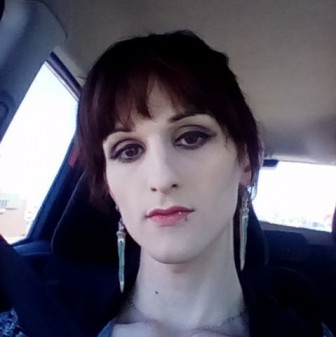 Title IX (Advisory
board member at the University of North Alabama), HIV/AIDS education
and awareness (ThriveAlabama Volunteer and event board member), LGBT
youth support programs (Shoals Diversity Center, position to be
announced), and LGBT rights avocation (Human Rights Campaign and the
Student Alliance For Equality, no positions currently held) are
currently the areas in which I volunteer. I chose these topics to
volunteer for not only because of their connection to me, but also
their connection to the people and the larger world around me. The
amount of time I currently volunteer with these organizations varies
from month to month, however a rough estimate would be anywhere
between 30 to 60 hours per month between these organizations.
My responsibilities
also vary between all of these organizations, for instance with Title
IX of the University of North Alabama I attend meeting and give a
students perspective of the current issues surrounding such topics as
sexual assaults on campus, as well as potential bullying that may
occur in regards to an individuals sexual orientation or gender
identity. I am also spear heading an advertisement campaign in
regards to is sexual, physical and emotion abuse that may occur
within a personal/romantic relationship, and the resources available
to individuals seeking help in those circumstances. With
ThriveAlabama, I assist with the creation and execution of fund
raising events that will further provide us with the resources
necessary to provide others with education in and around the topics
of HIV/AIDS, as well as testing and treatment services within our
clinics around north Alabama. Shoals Diversity Center is a very new
organization, we have just received our non-profit status last month.
Me and a few other individuals within our community saw a need that
was being met by other local organizations and we decided to fill the
space. Seeing as how we are just now getting a location for our
office space, positions have yet to be created, however one of the
main tasks I have given myself is the creation of fund raising events
and advertisement. Finally, with the Human Rights Campaign and the
Student Alliance for Equality, I provide the services of advocacy for
or against certain bills that are attempting to be passed by
Alabama's house or senate, as well as educating individuals on these
bills.
My biggest challenge
with working with these organizations, other than scheduling of
course, is the matter of my socio-economic status. Between trying to
find work wherever I can, in addition to being a full time student
and providing my services on a volunteer basis to all of these
organizations it does tend to produce a strain on my physical and
mental well being at times. It is very much so worth it though. The
satisfaction that I receive from know that I have helped another
person in any way shape or fashion, is unknowable without having
experienced it yourself. To know that I helped an individual find the
services they need whether it be in reporting an assault, finding
support or treatment for an illness, or creating an entire space for
youth that have no other area to be themselves, brings me a happiness
that I have yet to experience anywhere else. All in all, my
experiences have taught me that while it is important to find
happiness in one own sense of self, providing others with the
opportunities to do the same is immensely fulfilling.
My interests and
career goals are indeed aligned with all of the volunteer work I do.
Post graduation I plan on attending law school with a main area of
focus being on non-profit work for various organizations, but
specifically anything involving LGBT rights in the south. The
activities that I am involved in are forward looking in many
instances, however the most prominent is allowing me to understand
the needs of organizations like the ones I work with, as well as how
the law affects the inner workings of these organizations. To me,
forward looking means how and what stepping stones can be provided.
In the long run, I hope that these forward looking stepping stone
will assist me in fostering a new and better future for any and all
peoples within the US, specifically within the southern US where
social norms (specifically folkways, mores, and taboos) tend to be
less progressive. If I were to come back in 10, 20 or 30 years I
would like to think that the small amount of work I have done would
have created a difference within the greater social climate of north
Alabama. I believe that my efforts will not be without fruit in
regards to the education and services that I am assisting in
providing to people that truly need it.