Name: Destiny Pritchett
From: Catonsville, Maryland
Grade: 11
School: Catonsville High School
Votes: 0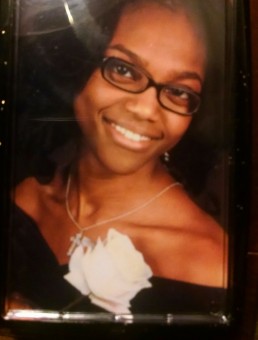 Destiny
Pritchett
April
22, 2017
Youth
Forward Scholarship
I
am in my last semester as a senior at Catonsville High School. I am
participating in several volunteer clubs, however; Student Sharing is
one of my favorite. Student sharing is a group of over 100 students
from different grades within Catonsville High, servicing the
community. I volunteer for my club once a week for two hours. I
assist with multiple food drives, picking up food from community
neighbors and shelving and bagging goods for the local food bank. My
tasks of servicing the community extends with bagging lunches for the
local community shelters, collecting donated jeans for the purpose of
creating shoe outlines for the children in Uganda. The Sole Hope
project in Uganda is for the prevention of foot disease from jiggers.

I
choose this club because it allows me to connect with people in the
community and affect real change in the lives of others, locally and
globally. I love the idea of helping other people, and I look
forward to my two hours of service each week. I enjoy brainstorming,
and seeking new ideas and ways to assist and aide the community, and
when you see those ideas come to life, it is incredible. My biggest
challenge as a volunteer has been the reality of the anguish in my
community and the surrounding area. Daily, a person wakes up and
their lives, and without completely understanding, and for many not
having the time, it is easy to only see what is considered to be your
world. Once you become involved in your community, or involved in
helping others, it draws a level of consciousness that you can never
become blind to again. I now look at things differently. Volunteer
work has allowed me to gain a sense of awareness towards initiatives.
My learning experience as a volunteer in the Student sharing club
has been rewarding, emotional, and most of all, knowledgeable. I
live in a community that helps one another, serves one another, feeds
one another, shelters one another, and it is important to help
others, because we could easily be the other.