Name: Shontee Gathers
From: North Charleston, SC
Grade: 11th
School: Fort Dorchester
Votes: 0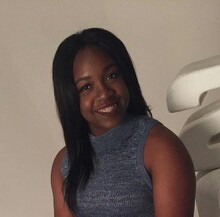 My
Success, Another's Opportunity
When
I became apart of the GATE program in third grade, they gave us the
opportunity to volunteer by reading books to other classrooms such as
Kindergarteners and First Grade students. As I was promoted
throughout school, I was able to volunteer tutoring to other
students. Because my experiences in helping others started at such a
young age, it has stayed with me throughout my years. I've been
able to volunteer in Beta Club and Honor's Society which I am a
member of by raising money for different school organizations and
foundations such as Cancer. Recently, I've also been given the
opportunity to assist the less fortunate by cooking and serving
meals.
I
have over 1800 hours with volunteering in tutoring. When tutoring, we
study failed tests, determine better studying techniques, and
establish different ways to understand their challenges. I also have
an abundance of hours in assisting the less fortunate by cooking and
serving meals. I assist with this organization at least twice a
month, on weekends, for the past two years. My responsibilities with
this organization are assisting with the preparation of meals,
serving meals to the homeless, making bags of toiletries and passing
them out.

My
biggest challenge with volunteering is seeing a situation I couldn't
fix completely. Cooking and serving the homeless was great, but I
would think about how their tomorrow would be and if they would have
food to eat. The toiletries given would eventually run out and they
would go back to having nothing. This really bothered me. I had to
make myself understand, some help was better than no help. Instead of
focusing on what I couldn't do, I focused on what I could do. My
greatest satisfaction was knowing I could make a person in a bad
situation happy, even if it was for a moment. It amazed me how people
in such an unfortunate situation could be so pleasant. This taught me
a valuable lesson and that is to never allow a situation to get the
best of you. Regardless of how bad things may get, there is always an
opportunity for change and help.
I
love tutoring but I feel a stronger purpose in helping people in a
more strenuous situation. My education path is Political Science with
career goals in being an attorney. I plan on starting a Non-Profit
Organization to rehabilitate the less fortunate. I know another's
opportunity is going to depend upon my success therefore there is no
room for failure or stagnation. I will be successful in order to
obtain the necessary skills to be an asset to communities in my area.
My initial concern was not being able to assist on a consistent basis
therefore my organization will focus on phases which assists with
continued support to allow self-sufficiency from the families or
individuals I help. My sole purpose is to assist with creating viable
working families from those who are struggling.