Name: Jamie Rose Delany
From: Highlands Ranch, Colorado
Grade: thedelanys5@comcast.net
School: thedelanys5@comcast.net
Votes: 0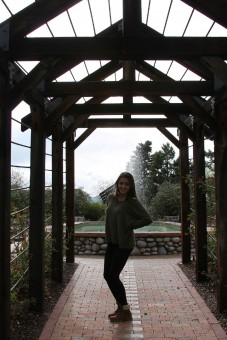 Suicide Awareness Saves
Lives
By Jamie Rose Delany

My battle with depression and
anxiety started at a very young age. Society's emphasis on body
image and self-confidence made me insecure. Suicidal thoughts took
the best of me, until I found my identity in Jesus Christ. Knowing
God has a plan for my life was difficult for me to understand at that
time, but is the most important lesson I've learned. God blessed me
with an outgoing personality and a great sense of humor. I love to
make people laugh and often befriend the quiet and lonely kids
sitting by themselves. God continues to stir my passion for all His
children.
I look for opportunities to
volunteer and share my story with others. So many people face similar
challenges and thoughts of suicide and they just need to be reminded
that "they matter". They were created for a purpose and this is
just a short period of time in their big picture of life on earth.
It's so exciting to make new friends and give hope to those who are
struggling.
I plan to graduate high school
early so I can begin my college journey. I plan to use college as an
opportunity to deepen friendships and knowledge. I decided to pursue
a degree in Psychology with a biblical foundation that equips me to
share my experience and help others overcome their battle with mental
illness.
College is the next step in my
faith journey to further discover more about myself and what God has
planned for my life.