Name: Jean saintable
From: Fort pierce, Florida
Grade: 11th
School: Fort pierce central high school
Votes: 0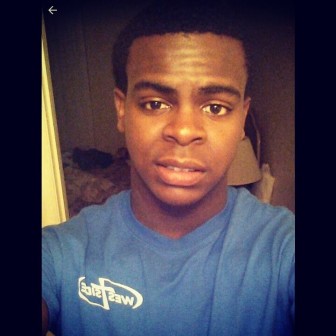 Jean Saintable
Fort Pierce Central
High school
The
Benefits of Volunteering
           Many people are required through their high school programs to give back to the
community and volunteer. People nowadays, only want to put in work
for something if they are being paid or given some sort of
beneficiary outcome. Normally, they do it without care and only to
fulfil their high school requirements. The points that this essay
will explore is about how much change volunteering/giving back to
people can bring into a student's life in a positive way.
My memories are clear, time can't erase nor dim them. I didn't
have clothes to cover my body at times, this brought a feeling of
shame to me. I knew about the sport I loved, soccer, but as a child
we would look up to players on television but then go outside and
play with a ball made of trash bags, because it was all we had. While
I had the dreams of any other child, my reality was different. I
never thought things like feeling the comfort of clean clothing on
while a soccer ball rests at my feet.
I was born in Haiti, I remember feeling helpless and in need of
affection. I am living the American dream now and I have had the
opportunity to give the affection that I desperately needed back to
the children that are just like me. During a meeting with my youth
group at my church, a leader announced the upcoming mission trip to
Haiti. Honestly, my heart sank at first, it sank with fear of
returning to the pain and memories that I held. Seeing young kids
struggle pains my heart, I believe this compassion comes from my past
and at that point I knew that going back to Haiti to volunteer would
not only benefit them, but it will benefit me.
Missions are not new to me as every summer my church youth group goes
to North Carolina to serve. One of our main part of these mission
trips is to help the kids by providing them food, drinks, school
supplies and mainly love. One of my main responsibilities as a
volunteer for my youth group was devotions with the kids for quiet
time. During my trip to Haiti, I knew I would be saying these
devotions not only in my native language, but with children who share
feelings that I felt as a child. Throughout every devotion, I did
with them, I made sure that they were loved and cared for, not only
by people who came by to help them but also by God.
What gave me the most satisfaction was seeing the kids being happy,
feeling loved and cared for by both myself and my church and also
making them happy. Those feelings I longed for as a young Haitian
child, were now fulfilled in those children I came to serve. I am
going to look both back to those moments with those children and
using those moments to inspire me to return and work alongside the
children of Haiti. ahead to serving in Haiti again.