Name: Gabrielle Kaltenberger
From: Harmony, PA
Grade: 12th Grade
School: Sneenca Valley High School
Votes: 0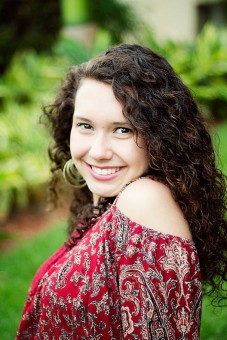 The
Impact
By
Gabrielle Kaltenberger

When you think of the word 'volunteering' you think of helping
your community or impacting the lives of someone in need. However,
volunteering has done more for me than I could ever do for another
person. I volunteer at my church, Grace Community Church, in the
kids' ministry.
On every other Sunday of the month, I'm a small group leader for
kindergarten through second graders. I play, interact, and teach the
different age groups about Jesus. I love to work with children and to
have fun with them, however, I always face challenges when I walk
back into their classroom. Before I worked with this age group I
would help in the toddler environment. With the toddlers I would
play, sing, and eat snacks, but once I was moved in with the older
kids I faced the challenge of teaching. At the time I was 16 years
old and I had no knowledge on how to teach this age group, keep them
entertained, or be able to speak to them and really make an impact on
their lives. I was responsible for sitting down with a group and
going over the story or lesson that they had just learned. I needed
to make sure that the kids understood what happened and how to apply
a simple lesson into their life. This task seemed easier said than
done. Hyper kids don't easily sit down and listen to what you have
to say. To this day I face the challenge of holding their small
attention span.
However, there's always that one kid that makes it all worthwhile.
The one kid that has hung on each and every one of your words, trying
to understand what they are learning about. The one that answers your
questions with a smile. That one child gives me the motivation to
keep walking into that classroom and to be a better teacher. It is
not the same child each week, but multiple children on different
weeks. I could tell that the words I said really stuck into their
heads. I saw the smile on their faces as they returned ready and
excited to know more. This was all the satisfaction I needed to
continue what I was doing. As weeks, months, and years passed I began
to develop more as a teacher and leader. I am more able to teach
children and explain what happened in our lessons so that they
understand. Being a small group leader for kids has given me
patience, understanding, and leadership skills that I am able to put
into practice throughout my life. Volunteering at my local church has
impacted and changed me to be who I am today.