Name: Sophia de Castro
From: Newton, Massachusetts
Grade: 9th in 2015-2016 (10th in 2016-2017)
School: The Winsor School
Votes: 1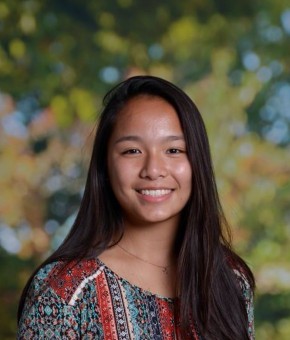 The Power of Music
Earlier this past year, my friend
asked a group of classmates whom she knew played instruments to join
her in performing at an informal musical concert she had organized at
the Brigham Assisted Living House. The House stays very dear to her
heart, for her grandmother was its first resident. Indeed, the House
grows very dear to the rest of our hearts as we get to know its
residents. We continue to perform hour-long concerts on a volunteer
basis for the residents at each new season, for example, at the start
of fall and around Christmastime.

As a volunteer in this way, my
responsibility is to play my saxophone, which I see to be more of a
privilege than a duty. After the concerts, we offer the residents
refreshments and home-baked goods. We then engage in conversations
with the residents, which has actually been my biggest challenge as a
volunteer. Talking with the residents challenges me because of what
they share with me. I remember an old woman who approached me after a
concert, complimented me, congratulated me, and finally thanked me,
for she hadn't heard live music in years. At another concert, a
woman spoke with a few others and me about how she used to play
piano, but hadn't touched one in years. She reminisced about her
musical past, and went on with a smile on her face. I often get
saddened when I hear about the former musical lives of the residents,
but on the other hand, this smile gives me the most satisfaction as a
volunteer, for it represents what I call the power of music. I am
reminded of the residents' never-ending love for music when I see
their reactions to our playing. At our second concert, I was
performing an upbeat jazz piece when, out of the corner of my eye, I
could see a woman swinging her hips, dancing across the room to her
seat. The toe tapping and head bobbing of a seated elderly man were
also signs that we made an impact on the residents' days.
From this volunteer position, I
have learned that one must share their talents in ways that will
brighten others' days. One must use music to build connections not
only between the musician and the audience, but also between the
audience members themselves. Although I am undecided in terms of my
career interests, I know a goal of mine will be to unite people, just
as music does.
In the future, we will surely
continue to perform concerts on a regular basis at the House, and we
will try to grow the group of performers. Our volunteer work will be
"forward looking" because it embraces positivity, the idea of
giving back, and the power of music. Even decades later, I know my
volunteer work would have "made a difference" because the power
of music does not fade.