Name: Hillary Hospodar
From: Estero , Florida
Grade: 11
School: Estero High School
Votes: 0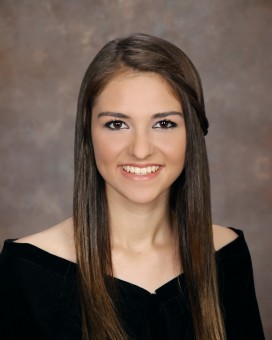 The
Pursuit of Helping Others
Path2Freedom  is a charitable, nonprofit organization located in Naples Florida. It
is designed to raise human sex trafficking awareness and provide
victims a way to rehabilitate and regain the healthy lifestyle they
deserve. Human trafficking is "the action or practice of illegally
transporting people from one country or area to another, typically
for the purposes of forced labor or commercial sexual exploitation."
I chose to work with sex trafficking victims because I believe that
everyone has a unique background that comprises who they are, but we
also have similar traits that make us all human. Each of us should
want to be treated with respect and dignity. We should also treat
others in the same way we would want to be treated. While working
with these women and children, I have learned that no one asked to be
put into these terrible situations. No one deserves to have their
lives taken advantage of, and everyone should have the ability to
live a life they deserve. I work as an ambassador helping to plan
events that raise awareness and funds necessary to the vitality of
the program.
Currently, I am the youngest representative for this organization and take great
pride in the work that I have accomplished. I routinely work with
this nonprofit several times a month and serve as a critical
component to ensuring multiple operating functions. My service times
vary, but I generally always work at least ten hours per month on
site at Path2Freedom. Most teens my age do not get involved with such
a high risk program because of the strenuous situations continuously
addressed. I consider this trait of pursuing to help others as
forward looking because these overcomers are the future. By investing
in our future, we are empowering others to restore their hope and
give back to the community that has helped them overcome. Although I
plan to study hospitality, I will continue serving those in need
throughout my lifetime. I will always chose to empower others and
fight for justice for those fallen victim to human trafficking. This
trait will permanently be a part of who I am, even as a professional
in hospitality and tourism. The biggest challenge going into this
type of atmosphere is learning and listening to the continuous
stories of hurt. I have learned to be compassionate and understanding
by hearing the heart wrenching stories of hurting women and children.
Throughout my time spent with this organization I have learned many
new skills that I will use in my future career to include patience,
compassion, sympathy, and positivity.
Volunteering has helped me to develop new skillsets as well as applying my current
areas of expertise to enhance the organization. I believe that in
several years from now my volunteering has and will truly make an
impact on the hearts of many. By looking into the eyes of a person
just rescued, I can see the change in the world they are going to
bring. Seeing the hope restores in the eyes of a survivor is the most
satisfying piece of volunteering with this organization. These
survivors and their stories of overcoming give me the greatest
motivation as a volunteer. They are my driving force to continue
making an impact by volunteering in my community. I seek to foster
change in my community, change that promotes awareness of human
trafficking and identifies how to be proactive in properly assisting
victims. By promoting awareness, I make a long term impact on my
community by seeking solutions and opportunities of intercepting a
negative trafficking scenario and creating a positive outcome. The
longevity of this action is pivotal to all future generations,
breaking the cycle of abuse and improving the quality of life for
those who were coerced or forced into various forms of slavery. My
volunteer actions prove to others that it is important to help those
in need, and it has and will continue others to do the same. What
would our world be like without volunteers? What basic needs would go
unmet? What opportunities to grow, learn, and thrive as a society
would be lost? We need people in this world to help others in times
of hurt; they need us.