Name: Jessica Saline
From: Lilburn, GA
Grade: Junior
School: Parkview Highschool
Votes: 0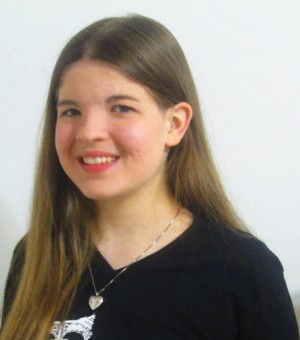 When I was
young, I learned about my school's theater department for middle
schoolers. I devoted my middle school years to theater. When my
eighth-grade year ended, I was amazed, what was I going to do with my
life now that I had left my theater troop? The director offered me
an opportunity to be her assistant stage manager for the next four
years while I was in high school. I eagerly agreed to help her in
every way I could. Over the course of those four years I spent three
hours a week with those wonderful children, teaching them an art form
that my director so lovingly taught me and helped me to teach others.
Over these past
four years Mrs. Thompson has forced me to grow in to a woman who
embraces chaos and learns to control it while still letting her
students be free. I have gathered props together and designed
costumes with our amazing costume designer. With the help of our set
designer we took our students to places they could only imagine. Mrs.
Thompson gave me a chance to teach students in a new light. One of
the biggest challenges of working with the actors and actresses was
the challenge of balancing the fact that I was only two or three
years older than some of these students but I still needed to be
confident in responsible for them.
One thing that
I will never forget about my time with these students. During my
junior year, I found a high school theater group that let me join
their group. I was finally on the stage again instead of spending my
life entirely behind the curtain. The problem was, I did not want to
leave my old theater troop, I loved those students dearly and working
with Mrs. Thompson was one of the best parts of my life, so during my
junior year I struggled to be loyal to both troops and not let either
of them down while continuing to be a good student and working at my
first job. That year taught me how to balance myself physically and
mentally balance myself. While I cried over my weakness one of the
greatest satisfactions of working with these students was watching
them take their struggles and fears and turn them into a beautiful
show and knowing that through our weakness something great happened.

The greatest thing about my time with these students is the
knowledge of the fact that together we have done something amazing.
These kids have made me want to continue to teach theater to other
students and help them feel like they have a family, just like
theater did for me. I can only imagine what are time together has
done for my students but I imagine that in the future these students
will be able to impact the world due to their confidence and belief
in themselves because they have a family that loves them.