Name: Heather Hall
From: Saint Joseph, Missouri
Grade: 11th
School: Central Highschool
Votes: 0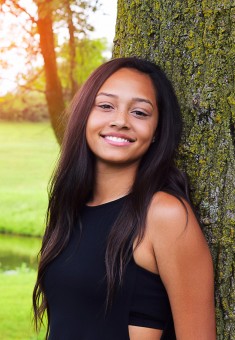 I should receive
this scholarship to help me pursue my dream in being in the medical
field. I have always wanted to be a nurse or a doctor or a surgical
technique. I enjoy helping others and taking care of others. This is
why I would love to join the medical field, as well as it is
something that I do enjoy doing. I also should receive this
scholarship because I am paying of my college on my own with some
help from my parent. With this being said I could use all the help I
can in order to presume my dream in nursing and helping others to my
full potential. Helping others has always been my passion and
something that I have always enjoyed doing. The medical field has a
lot to do with math and science and those happen to be my two best
subjects. Math and science are two things that I have always enjoyed
doing and learning more about. They have also always been the two
easiest subjects for me. They have been the best subjects and the
easiest to understand. So, because I do enjoy these two subjects so
much as well as helping others.
I have always wanted to join
the medical field to where I would be using all three of those on an
everyday bases. My sister is as well studying to be a nurse for
mosaic and my mom works in a doctor's office as well. So, working in
the medical field runs in my family. This something that I am always
around and always have wanted to do. If I got this scholarship it
would help me out a lot. I have also been the in activities
throughout school. I have been involved in FCCLA and Cheerleading as
well as Volunteering at Truman middle school for Cheerleading. I did
all of this while working a part time job at Texas roadhouse. I
believe that because I can do all of this and still keep good grades,
I will be able to do all of this and stay organized for my college as
well. I feel as if I get this scholarship it will help get the
education that I need in order to be in the medical field.
In
conclusion, this scholarship would not only help me but help me in a
way of pursuing my dream of being in the medical field. It is
something that I love to do and is something that has been in the
family and i want to continue it to my ability. THis will help me get
the education that I need to become a nurse. Also, with my experience
of being able to juggle my job, school, cheer, and a club I know that
I will do good in college because I can handle more then one thing at
a time. In the end this scholarship will help me out a lot and I will
be very appreciative if I do get this scholarship.