Name: Jason Foreman
From: Wanaque, New Jersey
Grade: Senior
School: Lakeland Regional High School
Votes: 0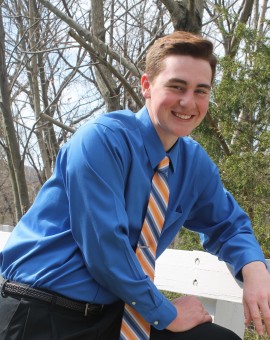 I volunteer at St. Catherine of Bologna
Parish because I am an active member of the parish. After receiving
my reconciliation, first communion and confirmation, I decided that
this would be a good place to share my time and talents. I've
volunteered at St. Catherine's for over four years. Our religious
education program, where I am an assistant, runs from September until
April. We meet between three to four hours a month. Our CYO program
runs from November until March and I average 100 hours of service per
year.
My biggest responsibilities include taking
attendance, leading the opening and closing prayer and helping teach
the lessons. As a CYO volunteer, I help coach the younger teams, set
up the snack stand and gym on game days, and work the clock during
home games.
The
biggest challenge has been time. I play two sports for my high
school, play for a baseball travel team, hold a part-time job, and
work hard to excel academically. So time is precious. It is hard to
balance all of the things that I find important.
The
biggest satisfaction I have is seeing young students embrace their
faith and begin to grow, religiously, as I have. It is nice to see
them as alter servers, junior lectors, and volunteers within the
parish. I'd like to think I have/ had a hand in that.
The
most precious thing I've learned is that it's okay to embrace
your faith. I've seen understanding illuminate with my students and
I can't wait to see the amazing futures these kids will have.
Look
toward the future, I hope each and every one of my students can look
back and remember the activities we did together. I hope that they
can continue to grow in their faith and help the younger students as
I helped them.