Name: Siahna Im
From: Kent, WA
Grade: 10th (11th this year in 2016-1017)
School: Kent Phoenix Academy
Votes: 0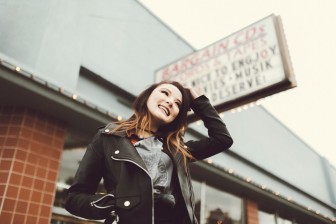 Tutoring
the Leaders of our Future
By
Siahna Im
I am currently a high school student enrolled in the Kent School
District in Washington State. One of the four high schools in my
district; Kent Meridian, houses an after school tutoring program
through the Coalition for Refugees from Burma (CRB). Unlike how it is
stated in the title, this program not only serves refugees from Burma
but from countries such as Iraq, Bhutan, Somalia, Ethiopia,
Afghanistan, and others. On Thursdays, I head over to the school for
two hours to help tutor these students in whatever homework help they
need. Every time I arrive at the school, I am inspired by all the
students' willingness to learn. Usually when I think of a typical
high school student staying after school for extra tutoring, I think
of someone who might be reluctant to learn or to pay attention. But I
have never met any teenagers as determined to complete their work as
these refugees are. It is also incredible to take into account that
English is not their first language. This is a struggle for me at
times. But, with a little determination on both mine and the
students' part, we get to understand each other.
The main subjects in which I tutor the students, are English and history.
Sometimes when we work on their in class activities, it can be hard
to bounce back ideas to one another. But, because of their kindness
and patience, we are able to work through any assignment. The biggest
satisfaction that I receive from this volunteer work is that I have
met so many incredible people through this program. It is so sad to
think that their home countries were not safe for them. They had to
leave behind everything that they knew and continue their primary
education in a completely new country. Although so many of them have
gone through hardships I can't possibly imagine, they always show
up to the program with smiles on their faces. They are, without a
doubt, the most warm-hearted people I have ever met.

The world is faced with so much hate nowadays. To be forward looking is to see the problems in
which we face today and work hard to change them for the future. This
volunteer opportunity has shown me that there are young people from
all over the world that want to get an education. With their hard
work in school, they will become leaders who eliminate the hate from
our society. I hope that my tutoring will help encourage the
students to learn more and strive for a better education in their new
country. I truly think that my volunteer activities will make a
difference in the lives of the refugees. If I were to travel in time
twenty or thirty years from now, I plan to see these students as
doctors, teachers, and leaders of our future. My goal as a volunteer
is show them that even in a new country, there are people who care to
see them succeed.