Name: Aleta Plater
From: Mechanicsville, MD
Grade: Junior
School: Chopticon High School
Votes: 0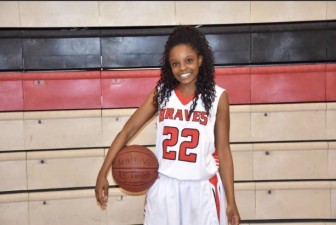 Aleta
Plater
4/1/17
Values
and Morals Obtained through Volunteerism
Volunteering is when you
dedicate your free time to make a difference or an impact on other
people's lives. It's a conscious decision to give your services
towards other's besides yourself and that in its self doesn't
require a monetary reward to make you feel like you have made an
impact on the world. I have personally volunteered at my school,
church, and in my local community.
At
my school I volunteered for a Future Business Leaders of America
volleyball tournament event. I volunteered for a couple of hours
after school for this event. I have also volunteered my time to
participate in a St. Mary's County Public School Active Shooter
Drill. Every police men and firemen station came together to help
with this event. This only took about a few hours out of one day to
give back to the school system and help improve school safety. I
volunteered at my church for about an hour a week and I did it for
about 5 years. I was assisting the priest with preparing spiritual
rituals for the Sunday mass. I also volunteering in at the Nicolette
Skate Park. I assisted my grandmother with her job there that
involved keeping the skating area clean, cleaning the equipment that
the kids used to skate with, and also organizing the wavier forms and
other paperwork that parents were required to fill out for their
child to be able to skate. I volunteered here for five days a week
for two months during the summer.
As
a volunteer my responsibilities were mostly centered on organizing,
cleaning, and help with preparing things to make it easier for others
to use. Some of the biggest challenges that I have faced as a
volunteer was not being the leader position. I like to take on the
role as someone to lead others instead of being led by someone else
for most of the time in a volunteer position. The biggest reward that
comes from volunteering is helping others out especially in your
community that you don't have to do. It's not for any amount of
money or a job to pay bills but you are simply giving up your time to
give aide to those who can't help themselves. Volunteering has
taught me to think of others even when you don't have to.
Volunteering is simply just giving up a small amount of time to share
your knowledge and your services to benefit the needs of others.
There is a lot of dedication and encouragement that one needs to be
willing to share to reap the benefits from being a valuable
volunteer.
Forward
looking means to learn from your mistakes in the past and to never
dwell on those mistakes. You are looking ahead into your future and
to never forget about your past to not hold a grudge on whatever has
happened in your past.