Name: Lindsey Finkelstein
From: Moreno Valley, CA
Grade: 10th
School: Valley View High School
Votes: 0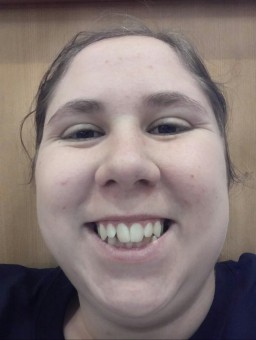 I
love to volunteer for a group that promotes and supports the arts. I
choose this group because I have a personal connection with music. I
have played the Alto Saxophone since the 6th grade, and I am
currently in the 11th. I have been in marching band as well, where I
played the Marimba and the Baritone Saxophone. Over the past 3 years,
I have conducted a community project for the Moreno Valley Wind
Symphony, called The Teddy Bear Project(TBP). I am responsible for
making money for this group, as well as keeping the areas and people
maintained during the shows, as well as before and after. My process
for TBP is simple but efficient. I ask my local community for
donations of teddy bears. I then clean up the bear with baby wipes
and fabric safe spray. I make sure I am thorough to prevent against
any germs. After the cleaning, the bears are set up, in a basket or
on a stand. At an event, I display them on a table along with any
other crafts I have made for said event. When a bear is adopted, the
consumer gets an adoption certificate, saying when, where and who the
bear was adopted from. One of the biggest challenges I have faced in
this project is the amount of people being able to donate. I ask for
what ever someone can donate for a bear, as I know some people have
financial hardships, especially living in a low income area. To date
I have raised about $2,000. I have done about 13 events, with a
combined total of about 100 hours, and I am planning on doing more in
the future. I also have a Youtube channel called, "Sally Bear
MVWS", as well as running a GoFundMe page a while back. On my
Youtube page, I put pictures kids have draw on the printable bear
sheets I have, as well as pictures of the events I have done. This
project has led me down a very important road. I have met with
college professors, city officials, and a fantastic community. I have
learned that different people can bond together in something
beautiful. Music is a shining diamond in a world that is filled with
darkness. Forward looking to me means that the future will be bright.
I think that the volunteering that I have done will make a huge
impact. I see a change in the way people look at society. Music can
bring all sorts of different people together. I think if I was to
come back in 10,20, or 30 years my volunteering will have made an
impact. I have shown the community around me what it really means to
enjoy a small part of something bigger than themselves. The Wind
Symphony will have benefited from my efforts by having extra funds to
bring in items that they need, as well as the amount of people to see
the wondrous concerts they provide.