Name: Jeffrey Choate
From: South Windsor, Connecticut
Grade: High School Junior
School: South Windsor High School
Votes: 0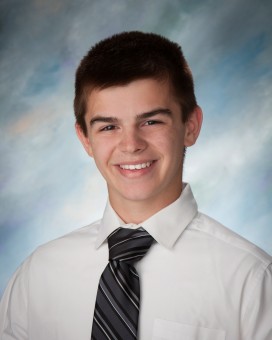 I
frequently volunteer at an animal shelter for an organization called
Protectors of Animals and have even executed my own Eagle Scout
service project for animal protection. For the past months I've
volunteered for two hours every week, and I put at least 100 hours
into my own service project. As a volunteer at Protectors of Animals,
I'm responsible for taking care of a dog and ensuring that they get
the care necessary. During my project, there was much more
responsibility involved since I was required to plan, fundraise,
organize, and execute the project. This was my biggest challenge as a
volunteer, being that I was the leader of the entire project and had
to work with people to complete it with little guidance. Organizing
the other volunteers and the actual execution of my project was the
biggest challenge, because maintaining safety and being sure that
everyone was correctly working was difficult for someone who's less
experienced like me. The most satisfaction I've received from
volunteering is seeing a dog at the shelter find a home after I had
helped that dog in its time at the shelter. Those moments are very
important to me, and give me a lot of motivation to keep helping
these dogs to find homes. A huge lesson that I keep in mind while
volunteering is that the community often overlooks problems like
stray dogs, and that without the help that many other volunteers and
I provide, these problems would grow out of control. I value this
work very highly and think that this is a strong point of looking
forward, to give these dogs a better life and make the community
cleaner. With my work I truly seek to give these dogs a loving home,
and to give them a better life. This volunteering makes a definite
difference in the lives of the dogs, those who adopt them, and the
community. The dogs will have much better lives because of what I do,
and the people who adopt them will be much happier. The communities
that they are rescued from will benefit greatly, as there won't be
problems with stray dogs.