Name: Alejandro Rodriguez
From: Naples, FL
Grade: 11
School: Gulf Coast High School
Votes: 0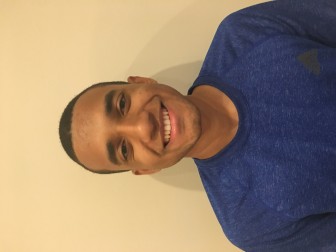 During
the summer of 2016, I volunteered as a counselor for a camp for kids
who are visually impaired. I chose to do this mainly because of my
"step grandmother" who is visually impaired and I wanted to help
those who are also visually impaired. For the whole month of July, I
took care of a child every day and spent all day with them doing
whatever fun stuff they wanted to do. It was a little different
because of course, all of the kids had some sort of visual
impairment. This ranged from some having very low vision or others
being completely blind. This meant that they couldn't be by
themselves at all and for some kids, you had to do everything for
them. Every day would consist of going to the playground with them
and having fun. You'd have to keep a very good eye on them making
sure they don't get hurt or do anything that they weren't supposed
to do. Then, we would do activities and lunch, more activities and
then the day would be over. The challenge of this volunteer position
was the fact that many of them couldn't see well so you had to help
them with every little thing. What I think made this volunteer work
different than the others is that not only did the parents of these
children trust me to take care of them all day long while at work,
but the fact that they trusted you even more with their visually
impaired children. I had the great honor to do so every day and I
felt that I made their summer vacation worthwhile. Volunteering here
has taught me respect, responsibility, and how to work as a team with
the other volunteers. Many of us don't think about the other children
who aren't the same as the others and kind of push them to the side
but with this, I really do feel that I made a difference to them.
This experience really opened up my eyes to how having a disability
affects the lives of people. This was my first-time volunteering and
giving back to the community and now I know how important it really
is. I volunteered a total of 77 hours at the summer camp and it was
one of the best life experiences I have had. I can't wait till this
summer to see all the kids again and spend another great month having
fun and doing what I can to make them happy and forget about their
disability. It greatly helps the organization or person you are
giving your time for because without volunteers, this program, as
well as many others, wouldn't be able to do what they do without
the volunteers. With no volunteers means no summer camp program for
the kids, taking away the fun, learning experience they receive by
being a part of it. Helping these kids is defiantly "forward
looking" to me because it helps grow our future generations.