Name: Jenney Tang
From: San Jose, California
Grade: 11
School: KIPP San Jose Collegiate
Votes: 0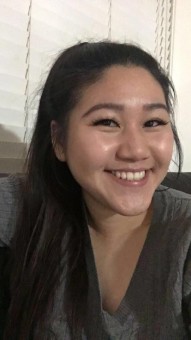 I volunteered at a summer program called, "MATHeasy" for low-income students K-12,
supported by high school and college volunteers. Every Tuesday and
Thursday of my summer, I would go to Tully library to help low-income
students be prepared and succeed math. During the program, I was
given a group of tutees and had to find different activities to teach
them in a way where they will be engaged and understand the concept.
As difficult as it was to find my own ways to teach them, I was
motivated and inspired by how concentrated and passionate they were
to learn math during their summer. Seeing kids go above and beyond
and sacrificing their summer to learn makes me want to tutor them
because it shows that they are dedicated. I never had the experience
of tutoring students, but I dedicated my time to plan and organize:
activities, lessons, quiz, and homework. As a student, I know it was
sometimes difficult to understand a topic, but if a teacher
incorporates it in another way, it's easier to understand. I made
sure I had different ways to teach the lessons in case plan A didn't
work out. Asking and answering questions is the best way to learn,
and surprisingly for my first time, my tutees were comfortable enough
to make mistakes and learn from them. At the end of the year, my
tutees were given a test to see if they have improved from the
beginning of the program. It takes discipline and hard work to show a
difference in a test score. However, I was impressed and proud of my
tutees because all three of my tutees improved their score by more
than 5%. Because of the effort and responsibility my students put
into their work, I earned "The most excellent tutor" award and
couldn't be more proud.
I come from a low-income family and never had the opportunity to get additional
help from educational programs as others have. My parents weren't
educated and have been working their whole life to keep my family
financially stable. As a result, I didn't have the mindset of being
successful. I felt obligated to a lower standard major and job
because of the college graduation rate of low-income families. I
joined MATHeasy because I wanted to help other low-income students
have the opportunity and right mindset that I never had. I view the
world in a way where there is an income gap that leads to education
inequality, resulting from less low-income families majoring in STEM
because they don't feel educated enough as the higher income
families. However, I have been inspired to major in business without
letting any circumstances in the way. This is something that I
realized could be fixed with different free programs, such as
MATHeasy, for low-income families who can't get the additional
education from their parents. Having more kids fulfill their dreams
no matter what income class they are in can inspire others to have a
bigger career goal.