Name: Makayla Reimer
From: Osceola, IN
Grade: 11th
School: Home School
Votes: 0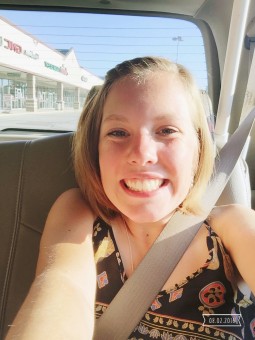 I am volunteering at school that was started by a non-for-profit
organization in Asia. This is an organization that my parents chose
to work for, but I have decided by myself to help out at in areas
that need my help. In these last six months, I have been at the
school at least once a week for one period of the day. There have
been a few weeks when I've been out there all day every day, or at
least every afternoon. After May and until August, I will be out
there more teaching some classes and being a substitute for other
teachers. My responsibilities out at the school so far have included
teaching a physical education class, helping 7th and 8th graders work
on math review packets for midterms, helping with both a drama and
volleyball after school club, and aiding the first grade teacher
during a geography camp week.
Challenges volunteering with this organization have mainly been dealing with the
language barrier. With the older kids I can communicate fairly well
as they understand much English and speak it very well. With the
younger grades, I almost always need translator with me. However, I
have still enjoyed every minute of my volunteering. Making
connections with kids at the school gives me so much joy and knowing
I am helping provide a bright future for children that live in a
third-world country gives me the most satisfaction.
Through this volunteering process I have learned that Education is exactly
the path I want to go. I want to continue to work with kids and
inspire them to strive for their goals. I want to encourage them and
love them and give them confidence about themselves as I have done
with these kids.
I see my volunteer work as "forward looking" because to me, this
means I am creating a future path for myself and these kids. What I
am doing now, provides a future for kids who might not have had a
future without the school and education they are getting right now.
Without this opportunity to work with these kids I would have never
figured out what I want for my own future. This volunteer work is
definitely "forward looking" for both me and the kids I work
with.
My volunteer work may not change the entire world, but it will change
the world of these kids' lives. With helping this organization,
the kids will have opportunities they might not have had in other
schools. I want to give a future to these kids and kids like them. I
believe the volunteer work I am doing now will make a difference in
the years to come. Relationships is what the difference comes down
to. Relationships I have built with these kids is something that
will last a lifetime. When you form relationships with kids and
invest in them, you are already helping change their future and the
way they will live their life.