Name: Jacob Sylvestre
From: Foxboro, Massachusetts
Grade: Junior
School: Foxborough High School
Votes: 0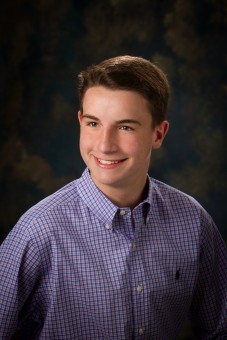 Jacob Sylvestre
Foxborough High
School
It is a personal belief of mine that it is a necessity to give back
to the community. The benefits of this are endless, as it both
improves the community as a whole and reinforces life's core values
and virtues that are important as one approaches adulthood. All the
volunteer experiences that I have been a part of have made me feel as
if I am truly making a difference in my community while educating
myself on how to be a better person at the same time. For this
reason, volunteer work is paramount for both one's community and
one's own self.
One volunteer
experience that has been especially special has been my time at the
Foxboro Community Farm Stand. I have been volunteering my time at
this farm stand for 3 summers as I help operate it. During my two
hour shifts I would work the cash register, stock the shelves with
vegetables and greet customers as they walk in. Through my time
there, I have been able to develop personable relationships with both
my fellow volunteers and customers. I have helped provide fresh fruit
and vegetables to all members of the community including those less
fortunate, providing a genuine experience. All proceeds of this farm
stand go towards the Discretionary Fund, an organization that helps
provide food for Foxboro families in need.
Based on this
one experience alone, I have learned invaluable lessons that while
help me as I mature moving along to college, and ultimately the
workforce. I have learned that every little action matters. One small
act of kindness can go a long way, and make an impact on someone's
life for the better. The realization that I have the ability to make
that kind of an impact on someone else's life has led me to give my
best effort in everything that I do in my life. Additionally, I have
learned how to properly treat others. Customer service, just like
that in the farm stand, can give great people skills to those that
practice it. I am now aware of how to talk to others properly without
any issues, a skill that will help me in the future.
Overall, based
on the multiple benefits for both one's community and one's own
self, I believe that it necessary the that youth participate in
community service. Most of the benefits cannot be gained any other
way, as community work is an experience that is completely unique and
cannot be replaced through another activity. I hope to continue my
service in the future as I move forward into adulthood.