Name: Kenda Diane Van Horn
From: Pocatello, ID
Grade: 12
School: Pocatello High School
Votes: 31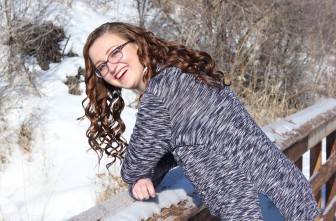 Volunteering
is Life
            I have never just volunteered for one thing specifically. I first started to volunteer when I was a freshman in high school. That summer I started volunteering at Zoo Idaho, and I loved it so much that this will be my fourth year volunteering there. During the summer I am there almost every day for at least three hours. One of my favorite parts about volunteering at Zoo Idaho is spending time with the animals. My favorite animal is Lillo our Ferret; I love her little kisses and when she falls asleep in my arms. I am currently going to go to college to become a Veterinary Technician because I love working with animals. It brings me joy to know that I am making a difference in the animal's life. I do not only volunteer at Zoo Idaho.

            Another volunteer opportunity I had was to travel to New Orleans with People to People. People to People is an organization that allows people to travel and to make a difference in the world. I helped clean up schools and parks that had been damaged by hurricane Katrina. At the schools we painted the halls, and we repainted the lines on the playground for the children. At the parks, we laid about fifty feet of sod on the walking paths, and we cleared a fence of overgrown trees and weeds. The hardest part about this service project was the physical labor and the heat in New Orleans. Not being from there made it hard because I was not used to the humidity, but I was able to toughen through it and make a difference. I learned how to work as a team to make the process easier and more fun. A more recent volunteering project I was involved in was Sno-Do.
Sno-Do is an international fundraiser that Jr. Civitan puts on to help our international research center. The research center does research to help families with disabilities. I am the Heart of the West Jr. District Governor, so I was able to partake in this event. I raised
over $2,000, and I felt proud to know that I was making a difference in someone's life even though I had never met him or her. Volunteering is my life, and I will never stop. I know for sure that in twenty years to come that my contribution to the research center
will have benefited many people. I also hope to have built a Campus Civitan at the College of Southern Idaho because Jr. Civitan has made my life better, and it can help better someone else's life too.