Name: Morgan Privette
From: Greenville, sc
Grade: 9th
School: Lee Vaughn Academy
Votes: 0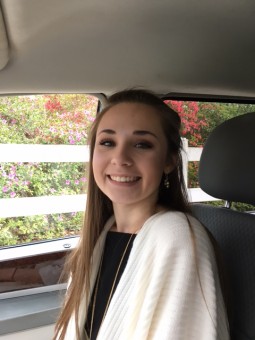 I have chosen to
volunteer with Clemson Youth Writing Camps for children as a writing
mentor for the past five years. I loved mentoring the children for
two weeks in the summer for three hours each day. Although this seems
like a short amount of time, during the camp the students
participated in many lessons, as well as visits with local authors,
and field trips to encourage writing. In the camp, I assisted
students, age eight to twelve, with their writing pieces by editing,
helping with multiple fun activities, and teaching lessons. Before
teaching this lesson, I would research age-appropriate topics for the
students to write upon, and prepare an hour long lesson to teach the
students about the topic I chose. One of the biggest challenges I
have faced as a writing mentor, is finding a topic that covers
everyone's interests. I am constantly learning in the camps by being
able to meet local authors and learn about their lifestyles is just
as rewarding as helping the students. One of the most satisfactory
moments I have had volunteering with the writing program is meeting
the editor of a local magazine. After meeting her, I was able to stay
in touch with her and conduct and interview with her about her
journey through the writing world.
Throughout the
five years, this volunteering experience has taught me that teaching
can be just as difficult as it is rewarding. You have to work hard
for your students, and be attentive to their needs to make sure their
understanding the message you are trying to convey. The camp is run
by elementary school teachers, and I learn a lot from them about how
to prepare lessons and how to cater to students that need more
attention. These teaching opportunities led me to find that I have a
strong passion for working with students, and I thoroughly enjoy the
opportunities I have to volunteer with the students. This camp gives
me the opportunity to teach students that love English the way I do
in a fun, relaxed way. I have found my life's passion while
volunteering with this summer program, and I plan to attend college
and pursue a degree in education and teach elementary school
students. I see these volunteering opportunities as looking inward,
meaning they are preparing me for my future as I begin my journey
through education. Throughout the camps I have been required to plan
lessons, speak in front of students and peers, and to ask
intellectual questions to further my knowledge. These are skills that
I will use in the future and for the rest of my life. I want to make
an impact on our upcoming generations, and become the kind of teacher
that they will remember fondly. I feel that if I return to camp
years after I graduate college and am a teacher, I would see
students learning creative writing and utilizing volunteer students
that hope to become teachers just like I do now.