Name: Vanessa Collette
From: Elkins, West Virginia
Grade: 10
School: Elkins High School
Votes: 0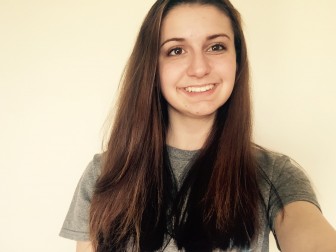 Vanessa Collette
Youth Forward
Scholarship
Volunteering
Ever since I was
little, my parents always told me that being part of the community
was very important. I never understood why until I became old enough
to be a role model for younger people in the community. I volunteer
at my local 4H Camp during the summer with the youth summer camps
they hold every year. They have what is called First Year Campers
Weekend, which is for the children to come and try out the camp for a
weekend and see if they like it. I volunteer as a teen leader. I get
there before they do to make sure the camp is ready and safe for all
the eager kids. While I am there, I talk to the kids, help with
activities, check up on them, and help them adjust to being away from
home.After that weekend, begins the Younger Camp Week which is all
week so I stay at the camp during the day and night for five days to
keep the kids safe and happy. I love to help keep the kids safe, and
keep the camp looking its best. I volunteer to plant flowers, pick up
trash, paint, and clean up the dorms for the next camp. Volunteering
has helped me meet new people and make great friends. I also
volunteer to make cards, cookies or food for the elder and for
veterans. I also help with the church backpack food program for the
kids at the local elementary school that cannot afford food if we
have snow days for several days in a row. I feel good when I
volunteer, I know that i help people and make them happy. At my
church, we have nursery for the babies to stay in while their parent
are at the service. I volunteer to help out when they are short
handed, the parents are so thankful for me watching and giving their
children snacks while they are at the service. I love to volunteer
when a time opens up, it helps the community know that there are
people like me who really care about them and their surroundings.