Name: Abigail DeLaney
From: Euclid, Ohio
Grade: abbyd75@gmail.com
School: abbyd75@gmail.com
Votes: 0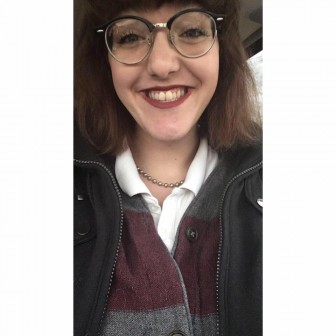 Volunteering has been integrated into my
life from a young age. When I was in 1st
or 2nd
grade, I would offer to help my grandma bake, cook meals, or even
help around the house. I may not have been the best helper, but it
sure made my grandparents happy. Those soon escalated into bigger
tasks. In about 3rd
grade through 6th
grade, I was part of 4-H, which is all about volunteerism! Our motto
was, "I pledge my
head to clearer thinking, my heart to greater loyalty, my hands to
larger service, my health to better living, for my club, my
community, my county, and my world."
I did anything from help set up for events we were having, build
floats to ride in the fair and our booth for projects, and help pull
weeds from our 4-H gardens and help clean people's yards. We did so
many service projects that I couldn't tell you the hours that it
took to do. That was 6 years ago. Since I was in 6th
grade till now, which is 7 years of service, I have helped out
preparing, serving food, and to take down for auctions with my old
school. I love helping out every year. I probably have 12 hours a
year with the auction. Another place I volunteered for was Safety
Town from 8th
till 12th
grade. This was probably one of my favorites since I got to work with
little kids, about kindergarten age, and teach them about safety. I
had 40 hours a year with Safety Town. I have also helped in many
different activities with my church such as babysitting, VBS leader,
which is a week for kids to learn about the bible, babysitting kids
and babies, and I am on my worship team. I love volunteering because
I love helping and serving people. I love being able to make people
smile. One main thing I took away from volunteering is a sense of
humility. It takes a humble person to serve so many people for so
many years.
I
definitely feel that volunteering for so many different projects has
helped me work in a retail environment and I feel as though it will
help me in the future. Forward looking is when you try and learn what
you can now to prepare you for your future. You volunteer when you
can, learn what you can, because you never know what you will need in
the future. Make connections with people. I definitely feel that my
work as a volunteer will impact me for many years to come. It has
molded me into the person I am, someone who has a willing heart to
serve others and who looks out for their needs. After so many years
of service, you learn that volunteering isn't about you and what
you can do. It's about what you can do for others and how you can
better serve them. You volunteer for self-change whether you know it
or not.