Name: Gloria Ayala
From: Brownsville, Texas
Grade: ayalagloria1250@gmail.com
School: ayalagloria1250@gmail.com
Votes: 0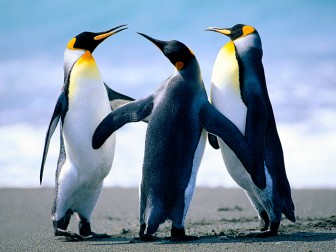 Throughout
my senior year, I have volunteered and will keep volunteering in many
more events. As I'm in a philanthropy class, which the core of the
class is volunteering, I was able to volunteering in many events that
I didn't know of. Such as the Feast of Sharing, VITA, and the
Special Olympics. With all those three events combined I have
completed 29 hours of volunteering that made me appreciate what I
have. When volunteering in the Feast of Sharing my responsibilities
where to serve food while following the rules of the health
department, and afterwards cleaning up when the event was over. My
responsibilities in the VITA organization was to greet everyone
visiting the site to create a pleasant atmosphere, screen taxpayers
to determine the type of assistance they need, and confirm if they
have the necessary documents to complete their tax returns. And
final, my responsibilities for the Special Olympics was to train the
child that I was given, and cheer them on in the event.
As
a volunteer many challenges come up whether its money, time, or
finding an organization to volunteer in. My biggest challenge was
time. It seem as though I never had enough time to volunteer, and I
did no volunteer work was needed at that time. But none the less I
volunteering made me grow as a person and opened my eyes and see what
I have that many don't. I had a roof over my head, a meal to eat
every day, a warm bed to sleep in, and a good healthy life.
Volunteering mad me learn every day we wake up is a blessing and
every breath we take is a miracle.

Because
of my volunteer work it had made me change the career path I wanted
to take. Instead of just being a nurse I want to become a doctor and
open a free health clinic for the families and people who can't
afford the cost of health care. The meaning of "forward looking"
to me is to do something now that will impact your future later. If I
would not have volunteered now I wouldn't have a better future
later since I wouldn't appreciate what I have, never have thought
to be a doctor, and plan to open a free health clinic in the future,
which will sure change the world of volunteering. And in twenty or
thirty years I hope that my volunteer work now would have help
someone. It could be the person who I served food to, or the one who
I help with their income tax, or maybe the child that I trained and
cheered on. Volunteerism is an essential thing in our society and
will soon define "forward Looking".