Name: Lexi Zieler
From: Houston , Texas
Grade: 11th
School: Cypress Creek High School
Votes: 0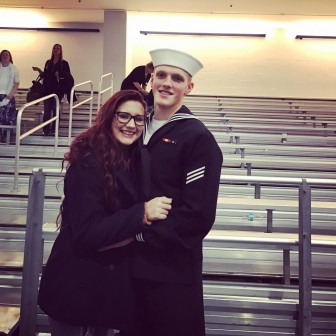 Today,
volunteering has sadly succumbed to apathy of new generations towards
committing time to the betterment of their society. I believe that
volunteering time to your community is a vital and rewarding
accomplishment that should take place more often, and that it
provides immeasurable experiences and knowledge that are detrimental
in the creation of a well-rounded and prosperous student. Through my
many years of volunteering, the knowledge and experience I have
gained with stay with me throughout my entire life and undoubtedly
enhance my ability to perform my job and help others.
Much
of my volunteering has centered around the aid and service for
Veterans. Organizations such as Wreaths Across America, NextOp, and
Boots 4 Troops have allowed me to give my time to those who gave
theirs for our freedom, and even those who gave their lives. I try to
commit at least five hours a month to an organization that aids
veterans, however I know that I they deserve so much more than that.
In Wreaths Across American for example, we place wreaths on veteran's
graves at the Houston National Cemetery, for each grave we say aloud
the veteran's name and branch of service. This is done in honor of
their motto, "a person dies twice: once when they take their final
breathe, and later, the last time their name is spoken". For other
organizations, volunteering included: packing shoes to send to
troops, creating care packages, selling wreaths, and simply playing
games with the veterans. The biggest challenge I faced while working
with these organizations was seeing people who disrespected the very
cause we were there to assist in. My age group, teenagers,
disrespected the veteran's graves and the memorial that was erected
to honor all those who served; although, they were still doing their
part in volunteering, it was apparent that they were being forced to
perform the task rather than willingly giving their time to honor
those who gave their life for them. On the other hand, the most
rewarding qualities that volunteering has given me is respect and
knowledge. I'm so grateful to have these qualities, and to be able
to offer them to the veteran community, so that they know they have
people behind them who understand the sacrifices they made and
continue to make in readjusting to society. These organizations have
taught me to look past how one outwardly displays themselves, and
seek one's true personality that can be hidden away due to the
horrible things they've seen in their lives.
These
organizations and volunteering opportunities have aided be in my
future goals by providing me with valuable people skills and the
ability to work well with military personnel. I intend to pursue a
career in International Relations and National Security, and believe
that working with these amazing organizations have given me
immeasurable experience that will transfer into my future endeavors.
Through these organizations, I intend to bring awareness to vetern's
needs and hope to make society see their sacrifices and regard them
has the heroes they are. I hope that every veteran I've spoken with
has gained as much as I have and that in years to come, if my
volunteering has impacted just one person's life it will be an
immense success.