Name: Leira Kayla Loving Ford
From: Suitland , Maryland
Grade: 11
School: Oxon Hill Highschool
Votes: 0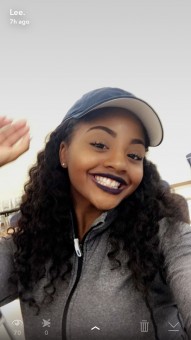 The act of volunteering is a huge act of humanitarianism. To
volunteer is to freely do something with no cost. The area in which I
have chosen to volunteer is with families who've lost their loved
ones due to murder. It is a company called Murder Mistaken and it was
founded by my grandmother who lost her two eldest children due to a
"mistaken murder". My form of volunteering for this program is by
serving dinner and christmas at the Murder mIstaken christmas party
held once a year in December which mainly focuses on the youth but
all people are welcome with open arms. I chose to begin volunteering
because for one, I love my grandmother and would do as much as I am
able to to help her. But I also know what it feels like to lose a
loved one so I relate to the ones who grief over their loved ones.
My
responsibilities as a volunteer is to prepare the food, set the oom
up, serve the food, wrap the gifts, help children with arts and
crafts, and keep the children happy. My biggest challenges being a
volunteer is trying my hardest to contain my composure while hearing
families' stories of how they lost their loved one because as I
mentioned earlier, I can relate so my empathy is always on my heart.
What has given me the most satisfaction as a volunteer is putting a
smile on a child's face because changing the mood of a child's
day is the most fulfilling feeling for me. From my volunteer
position, I learned to always take the time out of my day to make
someone else's, it truly makes a difference.
I see my
activities as "forward-looking", or progressive, because not only
am I performing a task but I am also forming relationships with the
people that I encounter while I perform these tasks. I could have
impacted some people's lives and forever left an imprint on their
heart so years on down the line they will be able to refer back to me
in wherever they may be in their lives and get happy all over again.
I'm not sure how my presence impacts people exactly but I do know
that it is possible that it did. The change that I expect to occur
while I continue to volunteer is that communities will realize
families are out here grieving over the lost of their loved ones and
hopefully the number of crimes will decrease.