Name: Jade Clark
From: Maple Shade, NJ
Grade: 11th
School: Cherry Hill East High School
Votes: 0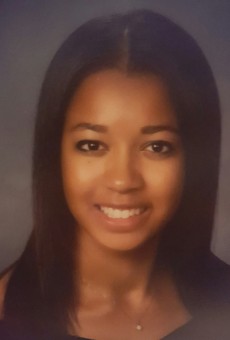 Voter Registration by Jade
Clark 4.15.17
I
currently serve as Legislative Chair for an organization called Jack
and Jill of America. This is the premier national African American
family organization that fosters the cultural, educational, civic and
financial well-being of its youth, through various activities and
events held throughout the year. I have made many friends and the
learnings have been tremendous. The office of Legislative Chair is
quite the responsibility. I share current events, solicit support
during an election year, and provide a forum for open discussion to
allow learnings that will further our political prowess. One may
think this is not a path towards community service but I disagree.
We must be involved in the political process so that we can better
understand and support our communities. The right to vote is the
most important action one can take as a citizen of the United States.
This past year I have greatly contributed to the political process.
Whether going door to door to register citizens to vote weekly,
knocking on hundreds of doors putting in 5 hours/day, doing a PSA on
teen homelessness or delivering the closing remarks at an African
American History event, my goal is to ensure that every teen is part
of the process. The success of these events comes through the
biggest challenge which is motivating my team, being a role model,
and taking responsibility for the expectations that must be met or
exceeded. In the end I have learned that legislative leadership is
about caring for the community for which you serve. This is similar
to my career goal of wanting to become a nurse. It is the CARING FOR
OTHERS that is my goal. As we are all citizens, our goal must be to
live with one another, be for one another and care for one another so
that we can be the change we want to see.