Name: Maria Capasso
From: Briarcliff Manor, New York
Grade: 11
School: Briarcliff High School
Votes: 0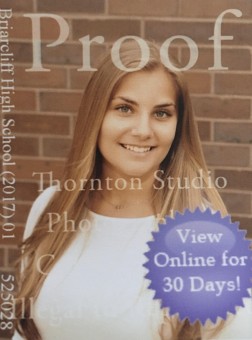 Working
for the benefit of children has always motivated me, and I had heard
about Cardinal McCloskey Community Services (CMCS) and was inspired
by their mission. One of the divisions of CMCS is an emergency foster
home called Hayden House Emergency Residence, which is an emergency
residence center for abused or neglected children. I realize that I
am so fortunate to have had an amazing support system throughout my
whole life, and I wanted to reach out to children who are not nearly
as fortunate as I have been. My service project ended up
totaling over 100 hours.

After
reaching out to someone at CMCS, I was able to receive permission to
work with the children at Hayden. Over the summer, I organized a
car wash fundraiser so that I could purchase the supplies for my
project. I visited Hayden a few times per week over the course of 2
months for two hours per session. The children and I drew and colored
inspirational mandalas, discussed nonviolence and social
responsibility, and talked about the importance of self-expression in
all areas like art and writing. The large project we worked on was a
canvas painting that dealt with the themes of nonviolence and social
responsibility. Through the discussions of nonviolence and social
responsibility, I hoped that the kids would gain a better
understanding of what it means to practice nonviolence and be a
socially responsible citizen of a community. These themes were
apropos because these children have grown up with parents that did
not necessarily teach them about these important aspects of life. For
the last visit, I decided to surprise each of the kids with their own
special backpack with gifts inside. My one hope was that each of them
would take something valuable away from the experience. During the
last visit, one of the girls came up to me. As we hugged and said
goodbye, she informed me that she wanted to do a project exactly like
mine to help other kids. As I fought back tears and encouraged her to
do so, that was the exact moment that I realized I had truly made an
impact on this group of children. My biggest challenge was dealing
with the angered behavior I encountered. In many instances I was able
to redirect the situations through the projects that I instituted and
our conversations.
After completing my project, I know that I will continue to cultivate
leadership skills, like managing time effectively. I will keep
in mind in the future the importance of leading with a role-model
type mindset. The work I have done will further help me in possibly
pursuing work for a nonprofit organization just like the one my
project aimed to help. A teacher at the Hayden House has agreed to
continue the work that I started there. They have committed to
working on a discussion and art project with these themes a minimum
of once a year, which means it will be sustained well into the
future.