Name: Elizabeth Weidner
From: Richfield, Pennsylvania
Grade: lizweidner1935@gmail.com
School: lizweidner1935@gmail.com
Votes: 0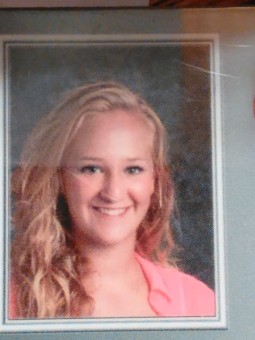 What Can I Do?
The
luxury we live in every day is not something I have grown found of.
Matter of fact I love living in the unknown, the places that put us
outside of our comfort zone are the ones that build our character and
reveal our personalities. That is why I have devoted myself to asking
the question "What can I do?" This question has lead me on far
greater adventures than I could have asked for, and volunteer
opportunities some could only dream of. I can easily say I serve at
least three and a half hours of community service a week, just inside
of my five days school. Most weeks it is much higher depending on
what I can do to help out in my community.
I,
like many others volunteer through my church, a small church in the
middle of nowhere town. Unlike many others though, my church recently
has burnt down. Our congregation, now meeting in a high school
auditorium, is patiently waiting to see what we can do to restore
the building. Inside this church, that is not the building but the
people, I have come to learn and watch others volunteer, and hoped
one day to be able to do the same. I am now living this dream. On
Sundays I may be found in the congregation, or helping in the church
nursery, playing with the children. My church has partnered with a
many local missions organizations, one in particular called Juniper.
Juniper's mission can be found in Haiti. A country I have had the
priviledge to visit twice before, and will be returning to this
summer. On these missions trips I have fed elderly Haitian people, a
rarity in Haiti because the people do not usually reach the age of
elderly, I have held the hands of school children who received
medical checkups that they feared more than anything, I have built
homes for those who have none, fed needy children, and rocked orphan
children to sleep. One instance my team and I were walking along the
beach and saw a baby with a cleft palate, she was unable to nurse,
and was clearly struggling on the nutrition side. At a month old, we
knew she needed to be evaluated. Communication was made to the states
for adaptive equipment to be brought in the next week so the baby
could feed. Recently, I received pictures of her, she has since had
surgery, and is now meeting developmental goals. I have seen what one
group of people being in the right place at the right time can do,
and how many lives it can touch.
In
my school I have also been a very active volunteer. I can be found
daily in the eighth grade classroom serving as a student aid. I have
tutored when needed, and helped teachers to grade papers, or do other
activities they may need help with. I have participated as a
volunteer in the school blood drives as well as outside of school
blood drives. I love to volunteer and find it extremely satisfying
knowing that you can make a difference in the lives of others. As an
aid I am responsible for making sure the class gets their work done,
and that I know the material so that I can help them in any way, I
also may be called on to teach an occasional lesson if the teacher
has a sick day and the substitute needs help. In Haiti, my
responsibility is to see that we are helping to meet the needs of the
surrounding people as well as finding new needs. Seeing what I have
seen by visiting the poorest country in the western hemisphere, I
have learned a new appreciation for the luxury that we have here.I
have learned to always lend a hand and ask what I can do to help, I
have learned to give more than you take because there will always be
someone who needs something more than I do.
My
plans for the future are to attend a college for Occupational
Therapy. I chose this path because of my volunteer experience and I
want to be able to make a difference and better the lives of those
around me. I want to be able to plant the seeds for the future
generations to make a movement to stop hunger around the world. I
want to help children who struggle with learning disabilities, or
physical disabilities, and see the elderly continue to grow strong
through the help of the therapists around them.
I
hope that through my volunteering that I have sparked light in the
hearts of others. I hope that they can see through me that I will
never need something as much as the person standing next to me. In
ten or twenty years I want to see good qualities bestowed on the
hearts of the next generations, and that starts in our generation. If
I can help five people, and those five people help five more people,
and the chain continues. I know even if the effects are small, they
are a ripple moving through a lake, and it will reach the other side
no matter how long it takes.