Name: Charles E Cheatwood Jr.
From: Henrico , Virginia
Grade: 11th
School: Varina High School
Votes: 0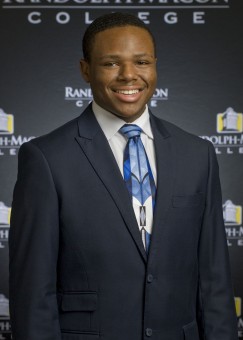 When
I get, I give. When I learn, I teach.
Service is a big part of my life. It is better to give than receive. I
attended afterschool care through the ages of two through eleven. In
the summer of my junior year I went back to one of my after school
care facilities to volunteer for majority of the summer. My focus was
not for the volunteer hours; I was there because I knew it was a good
thing to do. I am also a member of the Richmond Youth Peace Project.
With my membership, I have participated in a couple of community
service events that promoted communication and positive behavioral
strategies. I have participated in many community service events but
the one that really meant a lot to me was the food and clothing drive
at a local church. I learned the importance of helping others and to
not take what I have for granted.
Participating in the local food drive really helped me to learn the importance of
helping others. My job at the drive was to separate clothes and put
them up for display. The local citizens that came out to the event
were very excited and full of joy when received food and clothes. To
see others, get the need put a smile on my face. People will work
harder and enjoy what they are doing if people they are helping enjoy
it. It also felt nice to be told thank you for your good deeds and
services.
Another thing that I learned from participating in the food and clothing
drive at my local church was to not take what I have for granted.
Simple things that I did not really take much time to be thankful for
became evident such as socks, hats, and undershirts. These were
things that were always provided for me, which made me fail to
recognize the importance of those things. The clothes went fast and
the line for food was prolonged. I failed to recognize that others
are not as fortunate to be able to have a meal every night. Being at
the event made me very grateful and blessed for what I have because
it can always be worse and things can be taken away at any given
moment.

            All in all, the community service taught me the importance of helping
others and to not take what I have for granted. Service can be
described in various ways. In the routine of the day's work, many
opportunities arise to help others. Willingness to work for the
benefit of those in need, without monetary compensation or without
recognition is a quality that I possess. I am committed to the idea
of volunteering my time and abilities to the creation of a better
tomorrow. I strive to be heard and respected; I earnestly ask for
wisdom and courage to live up to the motto: "lead by serving."