Name: Soneilla Bailey
From: Houston, Texas
Grade: 10
School: Harmony School of Ingenuity
Votes: 0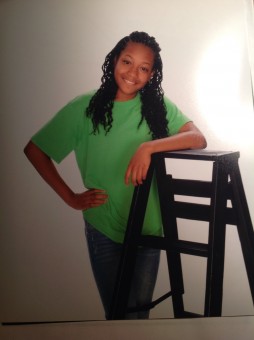 Why
I Want to Change the World
To me volunteering is about taking time out of your day and doing
something in the hope it will help make a difference in someone
else's life. Volunteering has a meaningful impact on your community
and your own well-being. Therefore, I continuously volunteer at Ben
Tab's Summer Junior Volunteer Program. As of right now I have
dedicated over 200 hundred hours and every summer that I have had.
During this program, each volunteer was assigned two specific
locations and were supposed to report there every other day. For
instance, my schedule during my first summer was to work in the
nurse's station and in the nutritional services department. In the
nurse's station, I helped answer calls and I assisted doctors with
creating folders, for programs. In the nutritional department, I
answered calls that the nurses had made for their patient. The second
summer I volunteered I worked in the medical records office, and in
the nutritional department, once more. In the medical records office,
I did filing and I also made folders for the new doctors and
residents that were coming into the program. In the nutritional
department, I did the same job that I had been doing the summer
before.
           The biggest challenge as a volunteer was getting used to the schedule,
where my "job" would switch between one another What brought the
most satisfaction was helping the people who made the hospital work
smoothly because by helping them I can free up their time allowing
more work to be done. Working in this environment allowed me to see
what I would be getting into, should I keep interest in my desired
career. My volunteering and my career choice coincide because I want
to become a neurologist, and this is just one way that I can open
myself up to the specifications of my future career choice. I see
these activities as looking forward because I am trying to push
myself forward and make progress into want I want to truly do with my
future. I seek to change the preconceptions that when you see a woman
that she is a nurse or when you see a man that he is the doctor. I
believe it will because I believe that I have inspired many of my
female friends to volunteer and become doctors or to join the medical
field. I believe that volunteering is an amazing way to make a
difference in the world and to better ourselves because "If our
hopes of building a better and safer world are to become more than
wishful thinking, we will need the engagement of volunteers more than
ever." as said by Kofi Annan, a Ghanaian diplomat.