Name: Taylor Bak
From: Manasquan, New Jersey
Grade: 11 (now 12)
School: High Technology High School
Votes: 0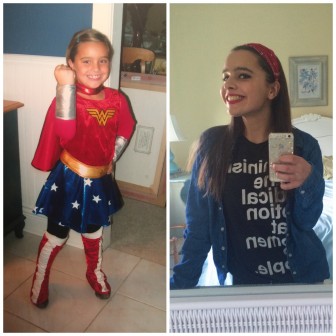 Volunteering
shouldn't be considered an "extracurricular" or an activity to
lessen boredom or to fill a college application resume. Volunteering
is something that every able person should do without question; a
desire to give back to those who are less fortunate should be
visceral. Community service can provide perspective to how
insignificant our problems are in comparison to those who are
physically, mentally, or financially disabled. Volunteering is an
experience that allows people to find out more about themselves and
what they may eventually want to do in life.
My
experiences volunteering spurred me to decide that I would like to
become a neuroscientist and study the biological causes of autism. I
volunteered freshman year for eight hours per week at Advanced
Learning Center, a center for tutoring children with developmental
disabilities. As a tutor, I provided the children with skills to
maximize learning and healthy socialization in school. I taught them
basics like letters, but also brought them to parks and showed them
how to play my favorite childhood games, like tag. My most memorable
and satisfying experience was when I helped a boy named Wyatt conquer
his fear of the wobbly playground bridge by holding his hand as we
ventured across, to "tag" his friend.
Advanced
Learning Center closed that year, but it was a joyful closing because
all of the kids had learned enough and no longer required tutoring! I
began shadowing a musical therapist for three hours every week. I
played guitar, sang, and danced with autistic children. This vivid
musical experience refines sensorimotor and social skills.
Throughout
high school, I have been volunteering at a women's shelter called
Dottie's House, where twice a week, I babysit the children of women
recovering from domestic abuse while they attend therapy. The most
significant challenge was babysitting up to eight kids at a time,
making sure all of them stayed safe and entertained. This position
provided me with experience in childcare and made me a passionate
proponent for women's rights. This motivated me to start a club at
my STEM-based high school called the "STEMinist club," where we
mostly focus on feminism related to inspiring young girls to pursue
STEM careers (where they are underrepresented). Increasing the ratio
of women in STEM helps to mitigate domestic violence against women,
since domestic violence often arises from financial dependence on a
spouse, and if more women have high-paying STEM careers, there will
be less financially dependent women. I also chaired an event called
"Snacks with Scientists," which allowed middle school girls to
meet with established female scientists.
To
me, "forward looking" volunteerism is any activity that will
create a more promising future, whether it is for a few disadvantaged
people or for the Earth as a whole. I cannot quantify exactly how
much I have helped the future world, but I sincerely hope that I have
made the lives of children with developmental disabilities and those
of domestically abused women, as well as their children, a little bit
easier.