Name: Alessandro Marchesani
From: Biscayne Park, FL
Grade: Junior
School: amarchesani17@miamicountryday.info
Votes: 0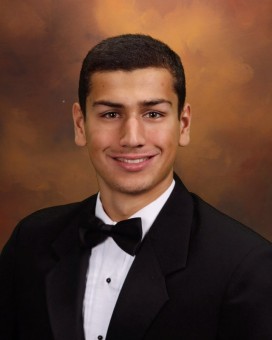 Coalition
App Essay
I
love to read, which may seem incongruous in a world where social
media and instant access to information abound. But whenever I have
some free time, I can often be seen engrossed in the latest book I
have discovered.
Towards
the end of last year, the World Languages Department was preparing to
move to a new facility and the teachers had to pack up what they
wanted moved. I happened to be present as they were discussing their
dilemma: what to do with the surplus of books in their rooms. I
sensed that they did not want to discard them, so I asked them if I
could have them.

"I have been thinking about starting a service
project involving
books and reading," I told them. "I have been a volunteer for the
past year at Mt. Sinai Hospital, and I have noticed that many of the
patients appear bored or despondent as they stared at the ubiquitous
TV monitors in their rooms. What if they had another way to occupy
their time and imaginations? What if they had books and magazines to
read? Many of the patients only speak and read Spanish, so novels
and magazines in Spanish would really be appreciated."
The
teachers responded enthusiastically by donating their books to me.
Teachers from the English department joined in and soon I had
sufficient books and magazines to begin the project, which I have
dubbed, "Words Can Heal". It is my belief that
words can
help heal the physical and emotional challenges that young adults
face, especially in a hospital. By delivering books to
these patients, I wanted to help them forget their problems for a
time. Adventuring through the pages of a good book is excellent
medicine!
I
continued to collect novels and magazines from libraries, businesses,
and individual donors and ended up with 700 novels in Spanish and
English in addition to the magazines I collected. Now to put my plan
into action, which was no small task since the contacts, bureaucracy,
hard labor, and organizing were brutal. Moreover, I had to overcome
my predisposition and fear of not knowing how to comfort those
suffering from illness.
Nevertheless,
I persevered and overcame my fears and began my mission not knowing
what to expect. From the very beginning, the reactions from the
patients were heart lifting and inspiring. Every room presented a new
possibility, an adventure, as I met these patients, afraid, in pain,
and in need of comfort. I arrived with a cart full of books and a
warm, friendly smile, and made conversation. Frequently, these
patients opened up; most even told their life stories. Ultimately,
every patient I met was a new, unforgettable experience.
To
bring my love of literature and an entire selection of Spanish and
English classics to these brave individuals fighting for their very
lives, brought me to tears. In times of despair, I would like to
think that I provided these patients with an escape from their
troubles, physical and emotional, accompanied by a friendly face,
smile, and a good read. Through "Words Can Heal", I was able to
make a difference one book at a time.