Name: Kristin Snyder
From: Orange, California
Grade: Junior
School: Orange Lutheran High School
Votes: 0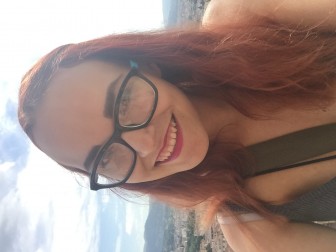 For the past two years at my high school I have volunteered at my
school's writing center, where students can bring in their essays
and have them edited by upperclassmen in AP English courses. I chose
this because I have a passion for words; I get a special thrill out
of sprucing up a student's diction or teaching them comma rules. I
have a special talent in the English language, and this provided me
with the opportunity to share my talent with others. As a lead tutor,
I am required to volunteer 10 hours per semester; however, I tend to
volunteer for roughly 15 hours each semester. I edit people's
papers. I was responsible for checking their grammar, quoting
mechanics, and analysis. My biggest challenge was dealing with
students who were only there for the extra credit. They did not care
about my suggestions and brushed off whatever I said. I love when
students return after their paper has been graded. Seeing the impact
that I had on their work and, through that, the people as a whole is
incredibly rewarding. This volunteer position has taught me patience.
Many students struggle with English and are frustrated with this
challenge by the time their paper gets to me. Through this, I learned
how to patiently listen to their concerns and struggles and not
overwhelm them.
Being a writing center tutor has assisted many people and has furthered
people's understanding of English. Many full grown adults struggle
with writing; I have planted the seeds for people to excel in that
realm. In doing so, I go about changing how people intereact with
society. Words are, after all, our main form of communication, and,
by assisting people's skills in writing, I am creating more
"forward looking" people who can excel outside of school. The
change that I seek to foster is not monumental; I simply want to
spread an appreciation for words and further people's understanding
of the magic of storytelling. Through editing people's essays and
discussing books and poetry with students, I believe that is what I
have accomplished. While what I do might not be life changing, I do
believe that it would have made a difference. I have shown people the
wonders of the English language and made a what is a massive struggle
for many more accessible. I have shown people that they are capable
of succeeding even in areas that are challenging for them, and I
believe that has made all the difference.