Name: Taylor Ziccardi
From: Davis, California
Grade: 11
School: Da Vinci Charter Academy
Votes: 0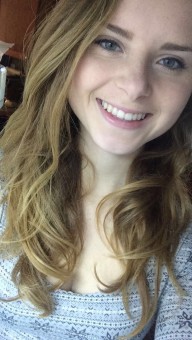 Working
Towards Something Bigger
I
have completed countless small-scale community projects, and two
large-scale community efforts. In both of these larger situations, I
pursued issues that I felt passionate about, and took action to
implement a solution.
In
my sophomore year, I worked with Yolo County SPCA, completed over 45
hours of community service, and designed disaster preparedness packs
for animal shelters in the area. This organization holds a dear place
in my heart, as many of my family's pets have been adopted from
here. I felt that although there were disaster resources available to
California residents, there was a lack of options for the animals in
shelters. These packs contained various essentials to be used in case
of emergencies, including blankets, food, bandages, and other
materials. I worked with leaders at the local SPCA to get donations
and put together the packs, as well as created pamphlets containing
emergency procedures. I struggled at the time to find the materials,
but found resources at various pet stores willing to give donations.
The
largest community based project I have completed is developing the
internship program at Sutter Peak Charter Academy. I completed over
80 hours of community service, and it now remains sustainable beyond
the project. I worked with the Director and Site Manager of Sutter
Peak to develop application materials for both interested students as
well as businesses. To promote this program, I attended Chamber of
Commerce meetings to enlist businesses in this student opportunity.
This was intimidating, as I was the youngest person in the room and
had to present in front of business professionals to promote the
program. However, I was able to get support from the program and
received many business cards that I used to sign up students for
internships. Finally, I helped place interns with matched businesses
and provided review materials that assisted students through the
process of being an intern. This program has already helped many
students pursue their interests and will continue to do so for years
to come.
Through
all of these volunteer hours, I have learned discipline and
interpersonal skills, along with compassion, leadership skills, and
conscience, which have helped me in other valuable areas of my life.
I am now able to feel confident in advocating for my community, work
to help solve problems, and can use these skills in my future
volunteer work. I can
incorporate the skills that I have learned into other aspects of my
life, whether it be in my schoolwork or interactions with people.