Name: Brooke Lazar
From: Lakewood, New Jersey
Grade: Sophomore/Junior in College
School: Georgian Court University
Votes: 0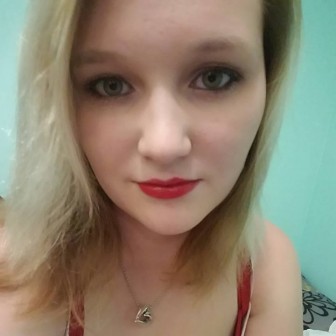 I
live in a society with people in need of help, and people in need of
the next fix. I wanted to be one of the people to change that. At the
age of 14, I started volunteering at a local summer program through
the library called the S.A.I.L. program. To me, it was helping to
have the children of the next generation steer clear of the drugs
that were always on the street, and helping them to determine goals
and dreams for their future.
I
worked a reading program, ran by S.A.I.L., with children who were in
third grade and below. Every Wednesday children came in and met with
their buddy. We would read books for hours, learning everything there
is to know, in children's books, about dinosaurs, animals, cars,
and each other. This made me realize just how much a child can grow
within a summer's time. The children were so interested din
everything when the summer began. They would run around, grabbing
every single book in sight and read them all in one sitting. Toward
the end of the summer, had developed what they liked and didn't
like. They craved knowledge, just as I did, and they got it through
the books that we read together.
When
I was 15 or 16, I started volunteering at an assisted living
facility. This place had a lot of elderly people who were capable of
living on their own, but their children were worried about them.
These people had their own room and were able to take care of
themselves, but they just had some aides there, just in case
something happened. I played bingo with these people twice a week,
and did their nails once a week. I got to speak with these people and
they helped me to realize that they have a lot of knowledge that no
one else my age does. It was hard on me seeing that some of the
elderly people had family that just refused to visit them. It was
emotional, because they had so many stories and experiences that they
wanted to tell, but no one in their family wanted to hear it, but I
did.
Now,
I still volunteer, but at an environmental protection organization.
My interests have grown, much like the children in the reading
program, and I am now helping to protect and raise awareness about
the environment. I am going to school for public relations, so that I
can be the person to help people know about what is going on and what
they are missing. Much like I wanted to say to the families of those
who refused to visit their elder family members. The past events that
I had been a part of have made me who I am today, and helped me to do
the things that I am doing today. I believe I made a difference in
those kids lives, and I believe I made a difference in those elder
people's lives as well.