Name: Jonathan Lewis
From: Titusville , Florida
Grade: High School Junior/College Freshman (dual enrollment) as of '15-'16 school year
School: Titusville High School/Eastern Florida State College
Votes: 0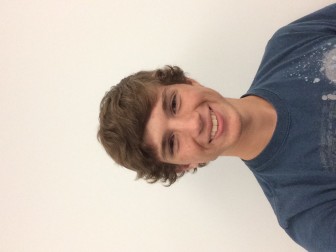 For the
majority of my life, I have participated in many sports, and have
participated on even more teams, and all of the teams I have been a
part of were run by volunteers. The coaches were volunteers, as were
the officials, and whether the officials called themselves referees,
umpires, or even timers (for sports such as track and swimming). I
started to get involved with youth coaching so that I could help
those who were younger than I was learn how to participate and
eventually compete in the sport that I loved to take part in. During
the season for swimming competition (Fall and early Winter), I was
volunteering as much as ten hours per week, but I loved every second
of it. Volunteer coaching supports many organized sports groups
throughout the world. Since these coaches don't receive anything,
they would need something that cannot be given to keep them coming
back. For some, the satisfaction of providing for the kids could
keep coaches coming back. For others, they may simply enjoy coaching
and leaving a lasting impression on the youth program. For me, it was
seeing the kids that I helped coach improve during practice, perform
better in competition, and have better sportsmanship than before.
Since one of the most important things in competition is
sportsmanship, that was one of the ideals I needed to instill in the
youth that were in my charge.
One
of the skills I have needed to practice was also one of the greatest
obstacles I had to overcome, and that skill was patience. I
understand the definition of "forward looking" to be: how a
certain set of skills will benefit me in the future. One of the most
"forward looking" skills I was able to better understand after
the youth coaching was the patience I had to practice every day.
This is because, with patience, I will be able to apply what I had to
do with the group of kids to what I will be doing in the future.
What I had to do with the group of kids I was coaching was, I had to
explain different exercises a few different ways so that all of the
kids could understand what I was asking of them. I wish to make a
change in the youth of today and to make it so that they are not so
'stuck in their ways' like some adults I know are, I want the
kids to be able to accept a fresh new perspective since they are all
used to having adults coach them in their sports. Since I am
different from who they are used to coaching them, I hope they will
have learned to see things from a fresh perspective every now and
then. I hope that I was able to give the kids who I was coaching new
knowledge from a new point of view that will benefit them and to help
them accept new ideas and methods more easily.