Name: Gabrielle Nicole Roberts
From: Fair Grove , Missouri
Grade: Senior
School: College of the Ozarks
Votes: 0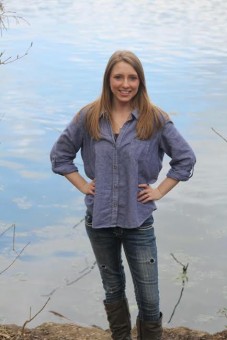 Youth
Forward: Volunteering No Matter Where Life Takes You
While
I was in high school I volunteered at the local library center (I
know I am a book worm and that was my second home). Usually I spent a
day or two during the week either after school, or on the weekends if
I had time. By the end of the week I volunteered on average anywhere
between 10-16 hours. My responsibilities ranged from simply shelving
books, rebinding old worn ones, creating a children's read along
activity to match that week's book theme, and even getting to help
patrons with basic computer needs.
The
biggest obstacle I faced while doing this job was simply being young.
I was not an actual paid working librarian so I was not allowed to
log into the library account to check people out or assisted them
with computer software issues, since there was a lot of security
information on the patron's accounts, as well as library
information library aids were not allowed to have access to. At times
library guests, would get frustrated and would not understand this. I
always felt bad when I could not do enough and had to make them wait
for a full-time librarian to come around and aid them. Through this
though I did learn how to talk to people and socialize in a way that
was professional, yet also personable. One of the joys of
volunteering at the library was being able to see the kids so excited
to learn and read books. I could pick out the simplest craft ever,
and yet when they got done they were so proud of themselves and
wanted to show off to their parents their hard work and effort.
My
plans are to major in a bachelor of science in nursing and become a
traveling nurse. I never really thought about how my work as a helper
went hand in hand with my future work as a nurse, until writing this
essay, but I think the main similarity between the two is that they
both are centered around helping people. Both jobs are not limited in
how or even as to who is helped, but is open to everyone and goes
above and beyond to do anything for those in need.
I
believe forward looking is more than just planning a future, the idea
is living in an already forthcoming mindset. Instead of seeing the
world as a what could be, the purpose is seeing the future as a
completeness or will be. Being a library aid was in a way me already
living in my dream, I was servicing all people simply because that
was how I wanted to spend my life. I believe my work was not wasted
on meaningless tasks. I helped make the day of a child doing a craft,
or an elderly adult find a long-lost family member online. Those
moments right there was the reason I did all my volunteer work.