Name: Pauline Aneska Vane
From: Charlotte, NC
Grade: 12th
School: Central Piedmont Community College (dual enrolled)
Votes: 0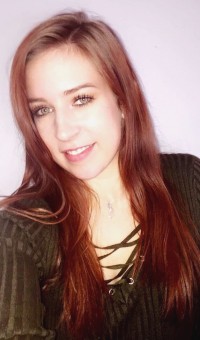 Pauline
Vane
3/10/2017
Youth
Forward Scholarship Essay
Youth
Forward : Volunteering to Prevent Homelessness
Throughout
my life so far, I have volunteered at many different places. Being
homeschooled most of my life, our family field trips were feeding the
homeless at homeless shelters or volunteering at soup kitchens
instead of going to Disneyworld or traveling to an exotic location.
It was much more rewarding because I knew I was actually making a
difference in my community. In high-school, one of my favorite
volunteer opportunities was volunteering in the area of homelessness.
I chose it because in my city of Charlotte, North Carolina, there are
over 2,000 people who are homeless, poverty having been doubled in
the past decade. It is also happening in a city known for its
financial businesses – Charlotte is the location of the Bank Of
America Corporate building! I wanted to raise awareness and help
resolve this issue because it shouldn't be happening at all, but
especially not in a financial city. I also wanted to continue to help
out my community I have grown to love throughout the years.
My
responsibility as a volunteer in being of service to the homeless was
hanging up clothes and accepting donations for a Free Store where
everything is completely free of charge for the homeless, at a
non-profit organization here in Charlotte called Crisis Assistance
Ministry. It sounds like a small task, but for every 15 items of
clothing a volunteer hangs up, one person is clothed. I was able to
clothe over 25 people, encourage friends and family to volunteer, and
also raise awareness about homelessness and poverty in our city by
making and distributing flyers throughout my community. One of my
biggest fears is seeing people suffer, so knowing that I was truly
preventing that in people's lives made me very happy.
My
biggest challenge during the process was time commitment – I
volunteered over 20 hours throughout the course of a few months while
being dual enrolled at a community college and not having a car to
drive place to place. I would also sometimes volunteer at five hour
shifts where I was constantly on my feet, so it was often physically
exhausting. However, knowing I made a difference in people's lives
and ended suffering for a part of the community gave me the most
satisfaction in the end. I learned that hard work is always
rewarding, and that if you are passionate about something, it will
all be worth it in the end.
To
me, forward-looking means looking to see how your present choices
will affect your future, and other people's future. By volunteering
to prevent homelessness, I raised awareness about it and also clothed
people who didn't have the money to buy any themselves, ending
suffering for a lot of them. In the future, I know that people will
have clothes on their backs and shoes on their feet because of what I
did. I hope that in the future, poverty will lessen in my community
because of bringing the issue to people's attention and encouraging
them to help as well – whether it's in a few months, or ten to
twenty years from now. If years from now I see that poverty has
lessened and people who don't have a home have clothes on their
back, I will know that I was looking forward and making the world a
better place. Helping out my community also prepared me for the
future because it is one of the reasons I want to be a nurse – to
continue making a difference and to have a job to go to every day
that I am passionate about and is truly changing people's lives.
This volunteer opportunity not only affected the lives of the people
in my community, but has affected my life as well, and will continue
to do so as I further help prevent this issue in my community.