Name: Jocelyn Mendez
From: River Forest, IL
Grade: 12
School: Trinity High School
Votes: 0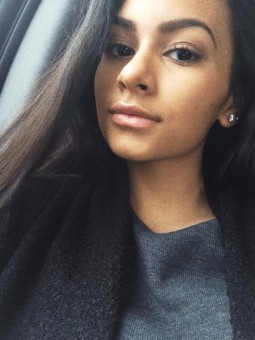 I volunteer with children who come from all different backgrounds but
have the commonality of coming from families in crisis. I chose this
area because I am fortunate in most ways to have a loving family who
can provide me with encouragement, direction, and advice on life. I
don't know the situation for every single one of the kids I work
with but they may not have the same encouragement I do, I want to be
that for them. This thankfully, is exactly what I am doing, my main
job as a volunteer isn't to be someone who enforces rules or is in
charge of bathroom time but to be a friend and role model. Meaning
when they eat a snack, I sit with them and talk, play games with them
and help them with homework. Though sometimes it's hard when the
kids are acting wild I can't raise my voice, nor can I discipline
them because that's not my job which makes things frustrating when
they're not behaving. Telling them to apologize or ask them to
think about what they just did doesn't always work which is
disappointing but you keep on trying. It's nice to see all the good
you do come to light when you start to see kids appreciate you. For
example, when I ask them if they need help with homework and they say
no, but I sit close by for support anyway, I never thought anyone
appreciated that until I started getting asked by kids to help them.
Once we sat down, they had it all figured out, they just liked my
encouragement.
I just recently began volunteering in October of 2017 for around an
hour to two hours a week. I have a total of around thirty to forty
hours currently, which I wish to continue until the end of the school
year. I have had such an amazing time volunteering I am thinking
about being a camp counselor for the organization over the summer.
Though childhood education or just children, in general, aren't my
focus for a job in the future I have come to see over the past couple
of months that I like being around kids for all the things they teach
you without you realizing it and I to them.
I think it would be amazing to come across one of the fifth graders
since they would have a better chance of remembering me and have them
tell me something they learned from me or heard me say or do. I think
that would be me making a difference, I don't have a requirement to
volunteer with these children but I choose to and they know that and
I hope they appreciate it.