Name: Luke Cox
From: Vancouver, Washington
Grade: 12
School: Prairie High School
Votes: 0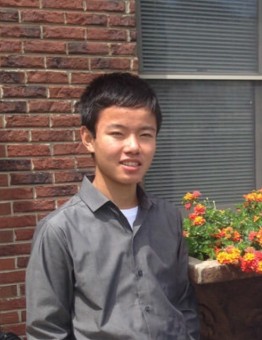 By Luke Cox
I was adopted from china at the age of thirteen and since I was little,
I have always wanted to help the people who need help. I always think
that if I help people with what they need, I can make me happy, and I
can make them happy too. Since 2015, every summer, I would go on two
or three mission trips to different places. I attended those mission
trips with my local church. Every summer I always put a big smile on
my face for the mission trips I'm going to attend.
This mission trips are to help the people who don't have a lot money to
fix their house, or the people who are in their 90's and have a
hard time to taking care of the house. So, churches from different
areas come join this program. The most fun thing about these mission
trips are when we divide different church people into one team, so
everyone in the term is represents their church, and we have about 21
different teams.
The team I had is responsible for roofing and fixing porches. We work as
a team to finish the project that is given. The mission trips are
only one week and about 9 hours per days. The first time the team
joins together to start work, everyone feels awkward, because we
don't know each other. But when we start introducing ourselves and
working together it becomes easier and we build relationship. the
most tough thing we must deal with as a team is the rain, because the
roof is to slick to stand on.
One thing about this mission is that no one pays for us to do this job,
rather we spend our own money to volunteer for this mission. After we
finish the project, we haven't just fixed the house, but we all
have big smile on our face for the work we have done for the owner.
This mission , is not just about working, it is also about the love of God.
Also, as a mission team we understand that we are involved in the
mission of God to service. We use the opportunity to help others and
share God's words.
This trip helps me to understand that helping people can make you learn
more about them, and how to help them. I would love to continue to
help people in my community, school, work, and anywhere that people
need the help. I am considering becoming a missionary one day. This
trip also helps me to knowing more people about their personality and
their stories.
If we start reaching out to the people who need help, we can make this
world happier, and we can lead the next young generation to continue
to help this kind of mission. Helping others can also make our
relationship with other come close together.