Name: Hyla Forder
From: Lone Oak, Texas
Grade: Senior
School: Lone Oak High School
Votes: 0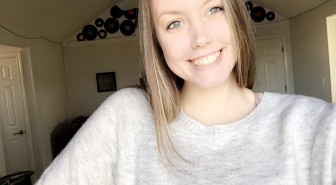 I have been involved in approximately 500 hours of volunteer work and
community service throughout my entire high school career. My high
school has a big outreach in, not only my community, but the
surrounding communities as well. I am very involved in the FCCLA
organization at my school and I am holding an officer position in it.
We do countless hours of volunteer work and community service through
the organization. The biggest project I have done and am currently
doing is called Backpack Buddies.
When Kim Pierce, an FCCLA members mom, approached us with the idea we were all on
board! Backpack Buddies was created in 2016 to help students who rely
on school meals, to eat every day. In the school we work with, 65
percent of the students are on free and reduced lunch. Many students
within our community go home on Fridays not knowing if they will be
able to eat over the weekend. To combat this problem, I help pack
bags full of nutritious food every Thursday for these students to
take home on Friday. Each bag contains non-perishable food items such
as macaroni and cheese, shelf stable milk, cereal, fruit cups, and
many other various items. After I help pack the bags, I am fortunate
enough to be able to deliver the bags to the elementary school.
This program is also about involvement within our school. We like to
have school board members, the life skills class, and any other
faculty members help us pack the bags. This allows for extra hands,
but also sheds light to others about childhood hunger. Volunteering
with this program has really influenced me to talk to others about
childhood hunger and ways it can be prevented. It has also opened my
eyes and made me realize that many low-income families need help, but
do not want to ask for help. The bags are recycled, but they are
black, so no one can see inside of them. The students are kept
confidential so neither parents nor students have to worry about
embarrassment.
The biggest challenge I have faced when volunteering is the concern of backlash
from the parents. I must be able to let the parent know that we would
be willing to help without offending the them. I send surveys to the
teachers asking simple questions such as, "Do the students enjoy
the food in the bags?" So far, we've got nothing but great
reviews from students, parents, and teachers! That is the biggest
satisfaction: knowing I'm making a difference in my community.

If I came back 10 years from now, I do believe that my volunteer
work would have made a difference. Through my experience with
Backpack Buddies, I have been able to reach out to those in need
within my community and also open the eyes of those who may not see
the need for better nutrition in our community. Backpack programs are
becoming nationwide and hopefully my attributions will help change
the world!