Name: Tyler Lewis
From: Monroe, North Carolina
Grade: tyvids617@gmail.com
School: Parkwood High School
Votes: 141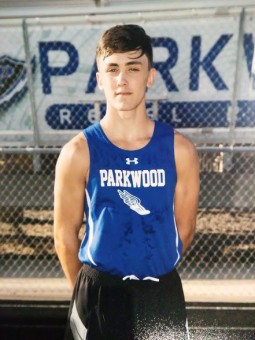 Camp Jenny and breaking the poverty cycle by Tyler Lewis
The most significant service project I have worked on is a five day long
camp experience called "Camp Jenny". Camp Jenny is a five-day
long service project held at URJ Camp Coleman in Cleveland, Georgia
every Memorial Day Weekend. This coming Memorial Day weekend I will
volunteer at this "camp" for the fourth straight year bringing my
time volunteering there to nearly 400 hours since freshman year.
"I want to take it home to my sister", these are the words said by a
camper over an ice cream bar at Camp Jenny. This alone shows the
plight of some of the kids that attend our camp. On the last day of
camp one of the campers said this to me and my heart dropped.
Although we give these kids a great weekend, we have to send them
back home to a place where something as simple as ice cream has never
been experienced.
Camp is motivation; camp is used as incentive,by parents, for kids, mainly
to motivate them to exceed expectations in school. Camp is also
limited to the upper middle class, due to financial situations that
prevent most kids from getting this opportunity. Camp Jenny is
designed to combat this problem. The project is completely teen lead,
by two of the nineteen regions that make up the National Federation
of Temple Youth. Reform Jewish teens from the Charlotte area, down to
the Florida Keys, come together for this annual service project. The
event is planned for Elementary school students from inner-city
Atlanta who are well below the poverty line. These children are
exposed to recurring poverty; from generation to generation, and our
objective at Camp Jenny is to help break the cycle and give the kids
something to strive for. At Camp Jenny we give 150 students from F.L.
Stanton Elementary School a true summer camp experience.
Motivation is something that children in poverty lack and Camp Jenny is designed
to inhibit that sense of hopelessness. We partake in activities such
as water play, sports, crafts, cooking, science experiments and more.
The area where we put the most emphasis is on the traits that promote
leadership and self-discovery. Along with the fun activities of
summer camp, we teach the kids to work together and discover their
individual goals. Camp Jenny is not just a way to reward kids for
their hard work, but also to give them a sense of achievement and
celebration, something that may not be given at home.
As a staffer, camp is extremely exhausting, but also very rewarding. My
first year volunteering, I was responsible for a small group of 11
year old boys. I shared a cabin with them at night, ate 3 meals a day
with them and took them to all of their activities. I really enjoyed
building bonds with them but I felt like I wanted to know MORE of the
kids there so the following year I applied and was approved to be a
specialist. Specialists get to work with every single kid at camp
(over 150 kids) during the course of the weekend. Getting to really
work with so many kids on teaching them different sports and getting
them to be more active was amazing and I have done that every year
since.
Seeing the smiles on the campers' faces is something that sticks with
every staff member forever. Getting to be a part of this camp is not
as simple as signing up to volunteer; there is an in-depth
application that is taken very seriously and each year hundreds of
people are denied from volunteering and working this event. This
further shows how much of a gift it is to help these kids, and how
much of a difference we make in their lives. We have made a huge
difference in one community over a period of twenty-eight years and
the camp has proven to inspire kids to live their best lives and
break that poverty cycle!
Leaving summer camp is hard for all campers no matter their financial
situation. Growing up I was never able to attend summer camp until I
earned a scholarship to attend a leadership camp the summer after
freshman year but I grew up in a setting surrounded by peers who
complained about how much they missed camp and their camp friends.
Most kids cry because they don't want to leave camp; but the kids at
Camp Jenny cry because they don't want to go home. This realization
has taught me so much about who I am and has lead me to be a more
compassionate and civic minded person. I have come to believe that
our duty as the members of the human race is to help one another as
much as possible. Through working at Camp Jenny, I have learned that
selflessness is one of the most rewarding feelings, and inspires me
to help people as much as I can. This is why I have set becoming a
Physical Therapist as my long term goal. Working as a Physical
Therapist, I will physically see my effect on someone in pain and
that is a very rewarding feeling.
Another thing that Camp Jenny has led me to realize is to dream big. Dreams
are meant to be hard to reach and that is okay! Many of the kids at
Camp Jenny say they want to be Astronauts, or Doctors; and while for
most, these goals are achievable with hard work and dedication; these
kids have even bigger obstacles to overcome if they are to achieve
those goals. Recurring poverty is a very big problem in our world and
although I know some of the kids will not be able to escape the
cycle, I still work to be a part of Camp Jenny and give them hope.
I have realized that I have the opportunity to make a difference in
my community and in the world and make a name for myself and for the
kids who have big dreams but due to circumstances out of their
control aren't able to turn those dreams into reality.