Name: Renee Curtis
From: San Diego, CA
Grade: 12
School: O'Farrell Charter School
Votes: 5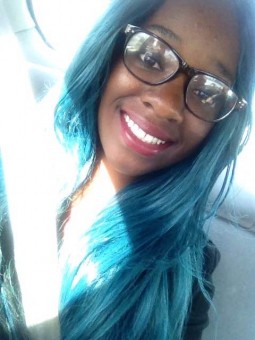 Renee
Curtis
February
28, 2018
Youth
Forward Scholarship
Contact
atreneecurtis46@gmail.com

Closure
One week after I finished my senior project, February 16, 2018, my friend
of 7 years was put on suicide watch after telling a mutual friend he
was going to kill himself. One day before his girlfriend had
attempted suicide. One month before that one of his long distance
friends succeeded in commiting suicide. One year before that my best
friend had run away from home after arguing with her mother, cold and
without anyone states away from her friends, had considered giving
up. 7 years before that I sat in the bedroom with my older relative
watching as she purposefully hurt herself, neither of us able to
speak. Not able to speak up to adults, and not able to get help.
My entire adolescent life has been haunted by victims of depression and
mental illness. I remember thinking at 7 and 17 "if only there had
been someone to help them. To help me." It became my goal at a very
young age to finally find help for children struggling with mental
illnesses, when counselors, parents and teachers, uninformed, would
fail. I was granted that chance when I partnered with the Center for
Children for my senior project.
From August of 2017 until early March, I planned and hosted the very first
art show of my High School's history and donated all art sale
proceeds, around $600, to Center for Children, a non-profit in San
Diego who work with children with behavioral issues and mental health
illnesses. I put together promotional material, painted three
paintings of my own, connected with student artists, and lead sales
with work hours often spanning 10 to 15 hours a week for several
months.
Through this volunteering activity I learned both the power and the struggles
that come with independence. Although I did look to some teachers for
guidance, I was mainly left alone. The biggest challenge to me was
coming out of my shell and comfort zone in order to accomplish
something that to me was a matter of life or death for so many
children with no one to look out for them. Having to be the authority
figure in the situation as well as be self-motivated showed me my
first glance at adulthood and true responsibility.
My satisfaction came from closing the night, my heels hanging in my
hand, counting the money and envisioning how much it would help those
children. While it won't bring back the victims, or give back a
childhood to the millions of teens nationwide who had to act as
impromptu therapists, it does give some children a chance to get help
and to have someone to look out for them like no one did for us.
Knowing this is more satisfactory than putting my name on an envelope with
more money than i've ever held in my life, or being able to say I
raised money for charity. In all honesty, knowing this, provided me
with something so much more important: closure.