Name: Madison Pay
From: St. George, UT
Grade: 12
School: Pine View High
Votes: 0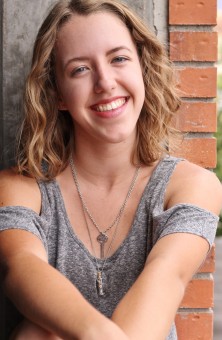 I had known about the project for about a month. At the very beginning
of the school year, my Current Issues teacher had explained to the
class that our "final" would be designing, planning, executing,
and reporting on a service project. Other than that, our parameters
were pretty much wide open. Now, I had a lot of options to work with.
I could choose from any one of the projects I would be doing with the
volunteer groups that I had been a part of all through middle and
high school. Given that it was my senior year, though, I kept waiting
to pick something. I felt like it needed to be really special.
Then, the hurricanes hit. The country watched in horror as the headlines
kept getting more and more unfathomable every night. Hurricanes
Harvey and Irma decimated the states, cities, and lives that were in
their path. It was awful. I felt helpless. All I wanted to do was
help these people who had lost, and were losing, literally
everything, but I was a 17 year-old who lived nowhere near the
victims. I was told to choose something readily available to me and
just get the assignment done so that I could focus on other
"priorities" in my life. I couldn't stop thinking about those
people, so I ignored those voices and found a way to help.
I started coordinating with an organization called Crisis Cleanup (a
sort of call center that connects victims with local volunteers), and
it was absolutely perfect. Even from far away, I was giving these
people a kind of help that they desperately needed: someone to listen
to them. My job was to listen to what they needed in terms of aid and
to log that into a database where local volunteer organizations could
pick up the "orders". Over the approximately 60 hours I spent on
the phone, I heard so many stories and shed so many tears.
This experience taught me something that five years of dedicated service
to my community hadn't yet taught me. It taught me how to be even
more proactive and to relentlessly find ways to help when I see that
help is needed. Talking to these people, giving them even just a bit
more hope, gave me such a sense of connection to the world around me.
That new perspective has already proved invaluable to me, as I have
redoubled my efforts to serve my community while also working to help
the victims of Hurricane Maria. "Forward looking" means being
acutely aware of the influence that your actions, minute or
infinitely large, have on the lives of the people around you. I know
my service will continue making a difference into the future because
I have helped, and continue to help, people rebuild. We are
rebuilding homes, schools, hospitals, minds, relationships. We are
rebuilding lives. Maybe someday I'll find adequate words to
describe what this service means to me, but until then, I'll just
keep listening.